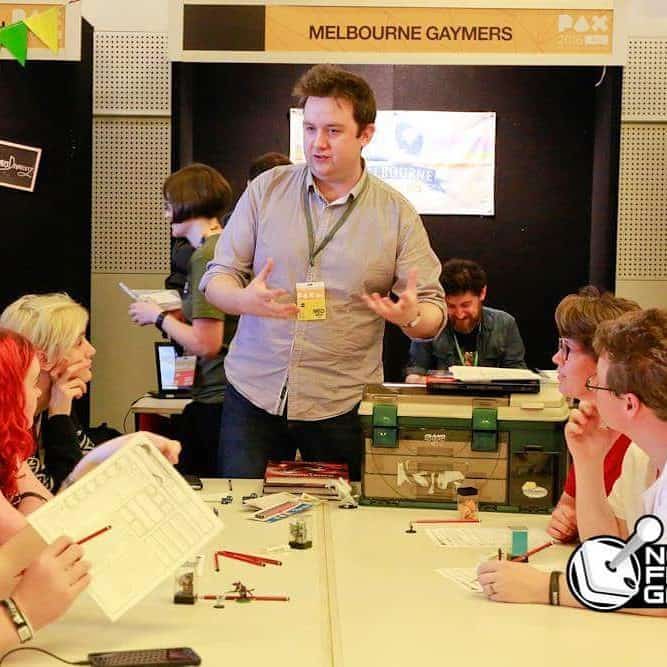 On Saturday 4th November I'll be kicking off a marathon 24 hours of gaming.
Laura Verrier
,
Keagan Watkins
,
Tyler Jefferson
and I will be playing games in the name of charity.
Specifically to support those living with Multiple Sclerosis.
Multiple sclerosis (MS) is a condition of the central nervous system, interfering with nerve impulses within the brain, spinal cord and optic nerves.
MS affects over 23,000 in Australia and more than two million diagnosed worldwide. Most people are diagnosed between the ages of 20-40, but it can affect younger and older people too. Roughly three times as many women have MS as men.
Funds raised during the
1UP Gaming Marathon
will be going to MS Australia. As we get closer to the date I will be throwing donation incentives up but I urge you to commit to action now.
We will be playing an assortment of tabletop and video games over the 24 hours and I will gladly take suggestions if they're accompanied with a donation.
Due to a miscommunication Tyler and I accidently created separate teams and a rivalry was born.
I've assured him that raising money for the charity comes first and my drive to win comes second… however that's because I don't want him to get his hopes up. It's evident that you're a better quality of person than the kind of riff-raff that donates on his page.
In fact, I've put our donation goal at $1 above his and will continue to update it as he also contributes to this worthy cause.
I know that each of you taking the time to read this will do what they can to help support this cause. Any support you can provide is valuable including donations, sharing, and words of encouragement.
We will be providing updates as we get closer to the event itself and part of the event will be livestreamed/recorded so you can take part and provide challenges.
You could even join the team if you want to partake at home!
Be ready for me to be spruiking this on the Podcast, Facebook, through sticky notes in your bathroom, and of course the
Non-Fiction Gaming
website.