For gamers that are in the loop, it can often feel like there are simply too many games released every year to sample all of them. You might head over to review sites, rely on recommendations from friends, or otherwise do some trial and error gaming of your own to find the games that you're going to love to play.
If you're casting about for some new games to sink your teeth into, look no further than this shortlist of four wonderful and varied new games to suit all gaming tastes.
Remastered Activision
The people behind the wonderful games that came to define the 1990s, Activision are finally rolling out remastered versions of their classics, with both Spyro the Dragon and Crash Bandicoot hitting stores in 2018.
For anyone with a soft spot for nostalgic gaming but a desire to have just a little better resolution on those old-school classics, remastered Activision games are exactly what you should be looking out for. Check the production company's press releases later this year to see whether their other vintage games from the 90s will make it onto more modern consoles for your pleasure.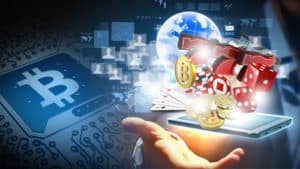 A Quick Flutter
Elsewhere, 2018 saw a shift in the world of online gambling, with new services such as Games Bitcoin setting up websites to gamble upon where the cash you're betting with (and winning!) is a cryptocurrency. With all your favourite casino games, including roulette, blackjack, and poker, as well as slots and dice, you'll have plenty of cheap fun if you're the sort of gamer who enjoys a gamble from time to time. All you'll need to do is connect your Bitcoin wallet to the site to play, with multiple betting options for those who stake large or small.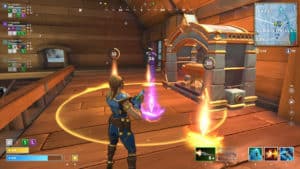 Free Fun
For the best gaming for free, look no further than Realm Royale from Hi-Rez Studios, with its massive battleground killing spree modes in cartoon-like gaming bliss that's mimicking the success of smash-hits like Fortnite and other Battle Royale classics. It's available to enjoy for free, although purchasing the full game will unlock a wide array of characters and features should you want to delve deeper into their last-man-standing bonanza.
If your friends are all on Fortnite, you'll find cheap downloads on PC and, if you manage to resist buying additional extras, it provides hours of fun for very little cost.
Co-op
Plenty of gamers enjoy cooperative play, and to service this market, EA has produced the wonderfully instinctive and sometimes infuriatingly mind-bending Unravel Two. You'll control its little characters as their yarn-spun bodies become unravelled with movement.
Find ways to run, pull, and swing your way across beautiful maps and tricky landscapes in order to explore what is a mesmeric masterpiece of cooperative gaming, with a calm and gentle rhythm set by the two cheeky 'Yarnys' you control.
There's plenty more besides, but these four tips should suit a wide array of gamers looking for their latest fix in new, innovative and addictive games in four distinctly different genres.