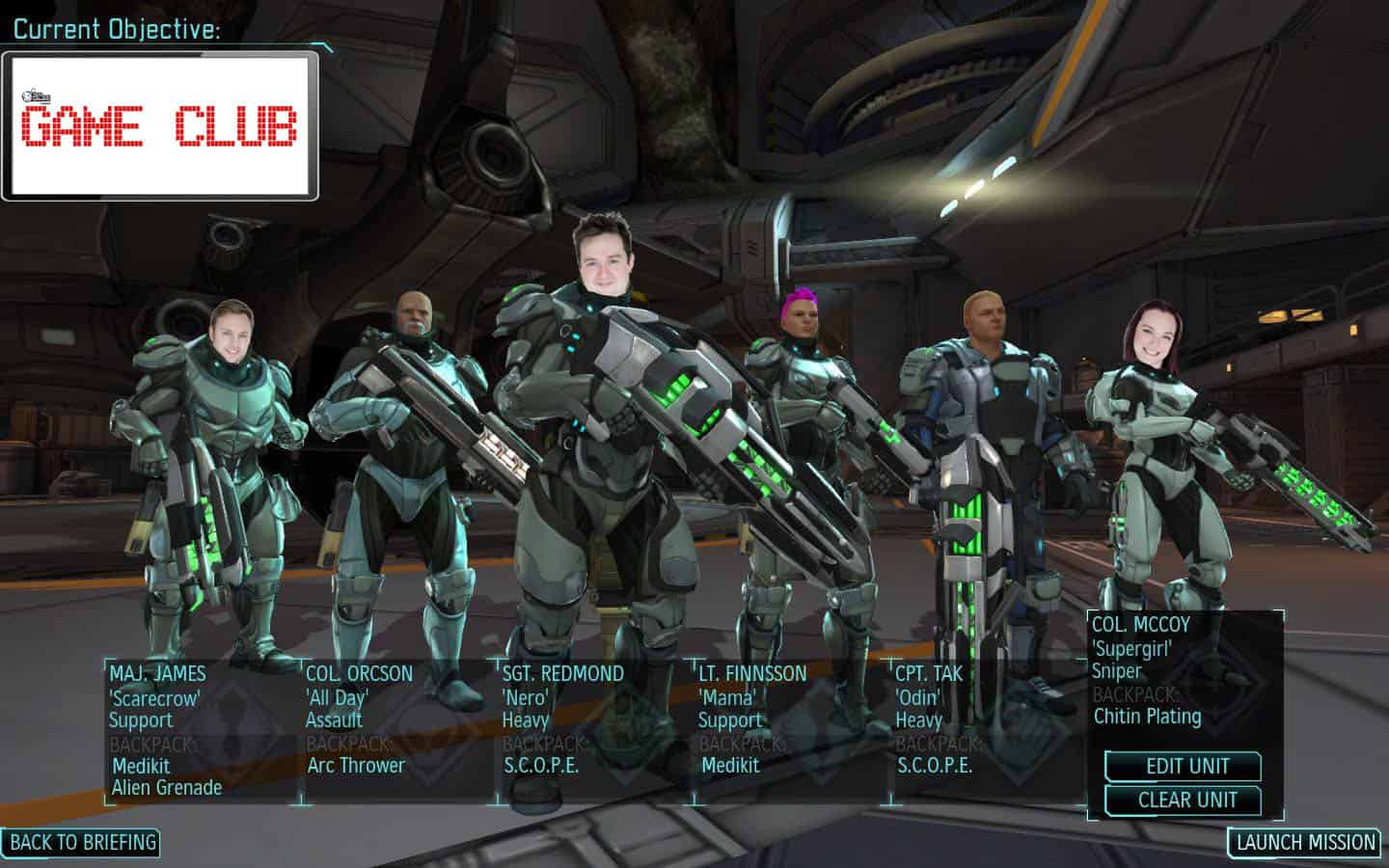 Put together you team of para-military badass mofo's and kick some serious alien butt. Or in Catherine's case, send wave after wave of raw recruits to their death until the enemy loses the will to fight. This week Game Club discusses:
Bladerunner 2049, Cinema etiquette (i.e. if it's ok for Catherine to abuse unsuspecting movie goers…), the dark world of Everwing and this week's Game Club game – XCOM: Enemy Unkown.
Join your first and last line of defence against alien invasion: Catherine, Charles and Dan as they take on a new game each fortnight to discover the best indie gaming has to offer.
Intro – 0:00
Nerd Week – 1:06
XCOM Enemy Unknown – 12:20
XCOM Quiz – 39:24
Game Recommendations – 48:25
Next Week on Game Club – 50:29
Subscribe via iTunes – http://apple.co/2wvUfll
Join the Game Club Facebook Group – https://www.facebook.com/groups/1734015683577343/
Game Club on Stitcher – http://www.stitcher.com/podcast/nonfiction-gaming/game-club?refid=stpr
XCOM: Enemy Unown
Released in 2012, XCOM: Enemy Unknown is a turn based tactical game developed by Firaxis Games and published by 2k.
The game is a 'reimagined' remake of the 1994 Cult classic UFO: Enemy Unkown (XCOM: UFO Defense).
Set in the near future (2015) during an alien invasion, you're put in charge of an elite multinational paramillitary organisation called XCOM that is tasked with defending earth.
Between missions the game has you building up your base, researching advanced technology and managing your troops and finances.
The main part of the game is the turn-based tactical missions where you take troops into locations to kill or capture alien enemies.
Reach out to Game Club on Twitter:
Next time of PAX Australia…. and Yoshi's Island