Strap on your team colours and get your drinking hand ready, Australia's first esports bar opens in August.
GG EZ Bar will be the first of its kind in Australia to offer a 'sports bar' vibe focused solely on esports. The Melbourne bar boasts custom cocktails, restaurant-quality food and the of course 'state-of-the-art' screens for showing all action.
Based on a phrase used in chat after a competitive game, GG EZ (Good Game Easy) aims to be an esports community hub that will host meet-ups and events throughout the year, becoming a permanent home to Australia's ever-growing number of esports fans.
Some esports are big enough to offer showings at a cinema like League of Legends and the OPL, however until now most Aussie (and international) esports events could only be watched from home. The new esports bar wants to have a mix of popular and niche titles on its screens.
According to owner Lachlan McAllister there's potential to grow the local scene as patrons find more games to follow and enjoy.
"You find that a large number of esports fans only follow one game, but what interests them about one title is generally present in others. They just haven't been paying attention"
"If you get people exposed to a greater variety of esport titles, you'll likely create more knowledgeable, engaged fans and a stronger esports community."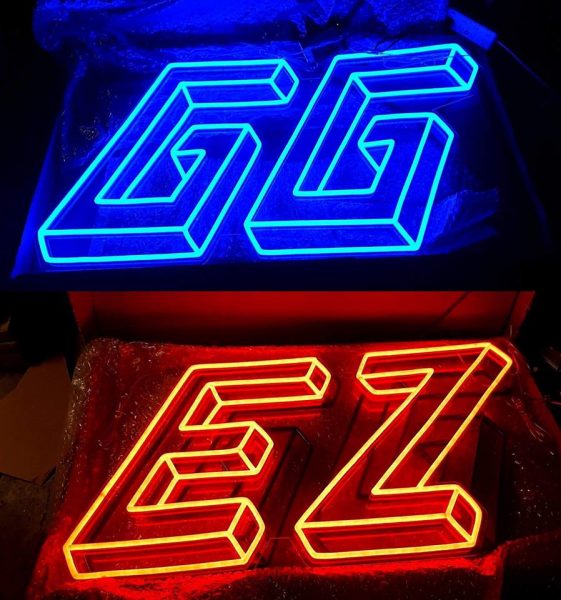 Similar gaming themed bars have opened up in Australia before: Mana Bar, Beta Bar, 8-Bit. Each with varying levels of success, though usually focused on a particular niche. GG EZ is pouring frosty beverages hoping to tap into the lucrative esports market.
This venue is the product of experienced team of owners, including well-known entrepreneur and futurist Jamie Skella, and Lachlan McAllister, the man behind such award winning bars as Mr Wow's Emporium, Los Barbudos, and Lily Blacks.
With a full kitchen, well-stocked bar, and experienced staff, GG EZ Bar will provide fans with a quality of food and beverages not yet seen in the esports event space anywhere in the world.
Taking aim in Melbourne first of course means there will be cocktails on offer along with Adult Bubble teas. But the most important thing (apart from the beer) to go along with a good esports match is some food. GG EZ will be offering bar food that you can share with mates while you watch the game.
GG EZ Bar Details
Our ultra-late license means we can cater for virtually any major event around the world.
This is a licensed venue – 18+ only.
Opening late August
"No one complains that you can't play football at a sports bar."- Shay Leighton, GG EZ Bar Community Manager
A quick chat with owner Lachlan McAllister:
You are from award winning successful cocktail bars. Why leave that to open an esports bar?
"I'm just killing time until Stardew Valley takes off as an esport and I can go pro. Honestly though, esports is something that I'm extremely passionate about and love watching, but every time I view a hype tournament, I found myself wishing I could be watching in a great bar, with a good drink in hand, cheering along with other fans. I truly think it's time esports fans like us have a permanent venue to do that in."
What advantages does a full-time esports venue have over the current events?
"Traditionally the current events cater towards a particular game or event, which are great but I think can create a bit of Title tunnel vision, where you have many esport fans only following one game. Having a full- time esport venue showing many games or events, while also being a fun social environment to meet other fans, allows us to create a hub for the esports community as a whole and showcase the variety of the esports world."
"Right now you find that many esports fans only follow one game, but what interests them about one title are generally present in others they just haven't been paying attention. Strategy, mechanical skill, timing, dedication and many other things are across the whole esports world, no matter the title. So if you get people exposed to a greater variety of esport titles, you'll likely create more knowledgeable,  engaged fans and a stronger esports community."
"As an example, personally, I was never interested in fighting games, I never played them more than casually, but since a friend got me to watch Evo 2015, I have come to think fighters are some of the best tournaments in any esport. I believe being exposed to multiple games when people visit the venue will get them interested in more esports titles overall."
Why wouldn't you have games playable at the bar?
"We won't be having playable games at the bar because I want to make a dedicated esports bar that's closer in style to a cocktail or sports bar rather than a gaming bar. I truly believe that esports is a valid form of entertainment in its own right, much like traditional sports, and it's time it gets its own venues."
"Doing this we can introduce as many new people as possible to the idea that watching esports is just like watching traditional sport and we think that tying it in with playable games at the bar inhibits its ability to be perceived as its own unique product." 
We're seeing further expansion into esports as the industry grows, from Disney and LG to Cinema screening of matches and now esports bars. Do you think esports can make the transition from home viewing to heading down to a pub?
Let us know in the comments below.