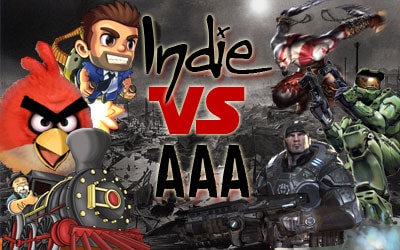 There's just something about a AAA Game that gets the blood pumping, usually it's the marketing hype train and the cutting edge graphics backed by an established studio and deep pocketed publisher.
On the other hand an indie game can often take risks the big publishers aren't willing to and create interesting gameplay that overcome limitations in a budget.
Small developers have been around since forever but it's only in the mid-00 that a new idea of independent game development started to emerge.
VOTE!
Sorry, there are no polls available at the moment.
What kind of game do you prefer to play? Do you prefer the interesting boundaries Indie developers can push or do you prefer the cut and polish inherent in a AAA Title?
If you're somewhere in between, let us know in the comments.
Remember boys and girls, this is an opinion poll. Stay civilised when discussing the finer points of your gaming experience.
If you've got a suggestion for a Poll, let us know in the comments. As we're just finding out feet with this we'd love some input!