As part of the Game Club Podcast we want to know which games YOU want to play or hear us discuss. Next op we've got some indie darlings you've requested.
Next Time on Game Club…. Sunless Sea, Papers Please, or FTL: Faster Than Light
We took a break from the dark and gritty after This War of Mine with some Goat Simulation. Now we're ready to head back into a grim Indie game world. While we're playing The Wolf Among Us from Telltale Games, we'd love to hear what you think about the following.
Fans in our Facebook group and through Twitter have recommended some games to choose from. Each with very different themes.
Sorry, there are no polls available at the moment.
(CLICK HERE IF YOU CAN'T SEE THE POLL)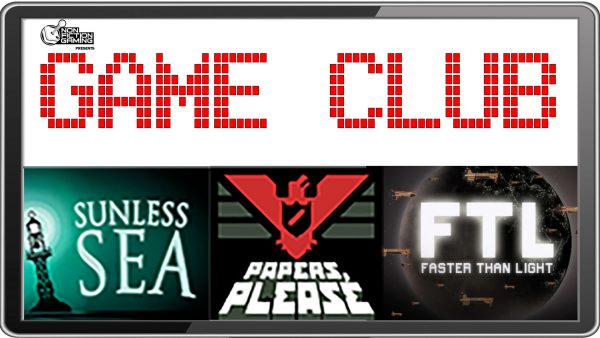 Sunless Sea
Sunless Sea is a survival/exploration roleplaying video game with roguelike elements developed by Failbetter Games. The game was released on 6 February 2015 for Windows and OS X following a successful Kickstarter campaign to crowdfund the project.
Take the helm of your steamship and set sail for the unknown! Sunless Sea is a game of discovery, loneliness and frequent death, set in the award-winning Victorian Gothic universe of Fallen London.
If the giant crabs, sentient icebergs and swarms of bats don't get you, madness and cannibalism certainly will. But that old black ocean beckons, and there's loot for the brave souls who dare to sail her.
Betray your crew, sell your soul to a Devil, marry your sweetheart. Survive long enough and you'll achieve your life's ambition.
You will die, but your legacy will live on…
Papers Please
Papers, Please: A Dystopian Document Thriller is a puzzle video game created by indie game developer Lucas Pope, developed and published through his company, 3909.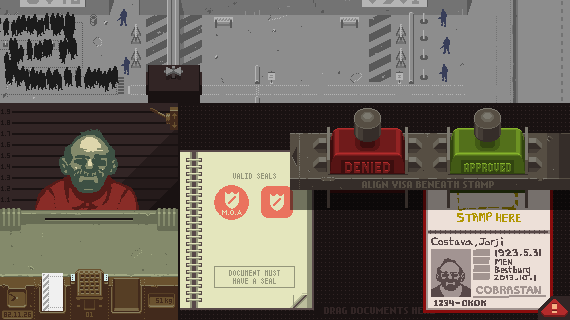 The communist state of Arstotzka has just ended a 6-year war with neighboring Kolechia and reclaimed its rightful half of the border town, Grestin.
Your job as immigration inspector is to control the flow of people entering the Arstotzkan side of Grestin from Kolechia. Among the throngs of immigrants and visitors looking for work are hidden smugglers, spies, and terrorists.
Using only the documents provided by travelers and the Ministry of Admission's primitive inspect, search, and fingerprint systems you must decide who can enter Arstotzka and who will be turned away or arrested.
FTL: Faster Than Light
FTL: Faster Than Light is a top-down roguelike space ship simulator created by indie developer Subset Games, which was first released for Microsoft Windows, OS X and Linux in September 2012.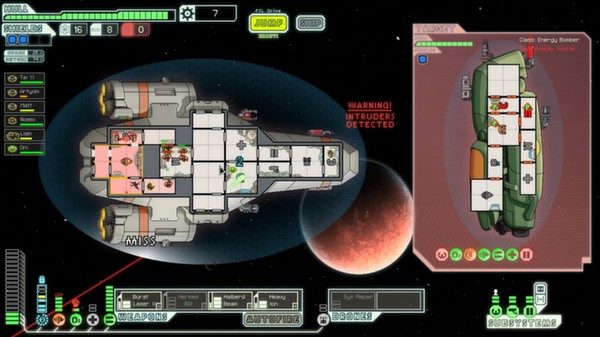 In FTL you experience the atmosphere of running a spaceship trying to save the galaxy. It's a dangerous mission, with every encounter presenting a unique challenge with multiple solutions. What will you do if a heavy missile barrage shuts down your shields? Reroute all power to the engines in an attempt to escape, power up additional weapons to blow your enemy out of the sky, or take the fight to them with a boarding party?
This "spaceship simulation roguelike-like" allows you to take your ship and crew on an adventure through a randomly generated galaxy filled with glory and bitter defeat.
Suggest Games in the comments below!