As part of the Game Club Podcast we want to know which games YOU want to play or hear us discuss. Next on our list is a Telltale Game…but which one?
Next Time on Game Club…. The [Your Choice] Telltale Game
Game of Thrones, Batman, The Wolf Among Us, The Walking Dead, or Guardians of the Galaxy.
Sorry, there are no polls available at the moment.
(CLICK HERE IF YOU CAN'T SEE THE POLL)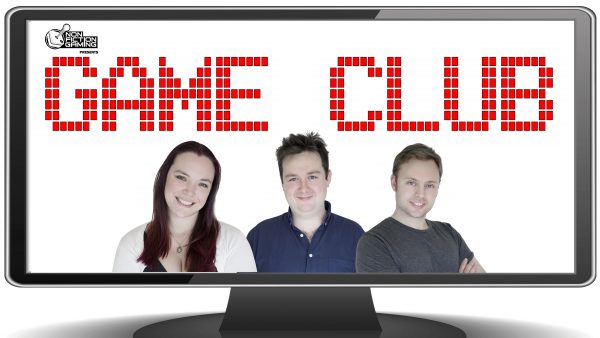 Game of Thrones
The game takes place concurrently with the television series, from the end of the third season until just prior to the start of the fifth season. The story focuses on House Forrester, a family not yet introduced in the television series, but mentioned briefly in the novel A Dance with Dragons.
House Forrester hails from Ironrath, a fortress within the Wolfswood forest in the North of Westeros, where they control the valuable Ironwood groves, coveted by many because of the wood's military importance.
Batman: The Telltale Series
It's Batman doing batman things… do I need to spell it out?
Discover the powerful and far-reaching consequences of your choices as the Dark Knight. The fate of Bruce Wayne, his dark persona, Batman, and Gotham hang in the balance.
The Wolf Among Us
A gritty, violent, and hard-boiled thriller where the characters and creatures of myth, lore and legend are real and exist in our world. Based on the award-winning Fables comic books (DC Comics/Vertigo).
As Bigby Wolf – THE big bad wolf – you will discover that a brutal, bloody murder is just a taste of things to come in a game series where your every decision can have enormous consequences.
The Walking Dead
The world has suddenly turned into chaos with no explanation or reason. The dead walk the earth to send the living down to hell. One man, Lee Everett, struggles to survive and do what is right in this world gone mad. Can he make the best of his new life?
Guardians of the Galaxy: The Telltale Series
In the wake of an epic battle, the Guardians discover an artifact of unspeakable power. Each of the Guardians has a reason to desire this relic, as does a ruthless enemy who will stop at nothing to tear it from their hands.
From Earth to the Milano to Knowhere and beyond, this five-part episodic series puts you in the rocket-powered boots of Star-Lord in an original Guardians adventure.