It's GAME ON at Federation Square!
PAX AUS, Australia's Largest Gaming Festival, Teases the Main Show with a Pop-up at Federation Square on 1-2 September.
If you're in Melbourne this weekend get a taste of the PAX Australia experience with the pop-up event in Fed Square. This Friday and Saturday, 1-2 Sept., everyone can come down and play some games, hear some talks or maybe win some prizes.
The takeover of Federation square will include tournaments on a massive screen, some of the hottest recently released games and competitions to win PAX Aus 3-day badges. PAX Aus is more than video games so there's expected to be plenty of cosplay and board games in the heart of Melbourne.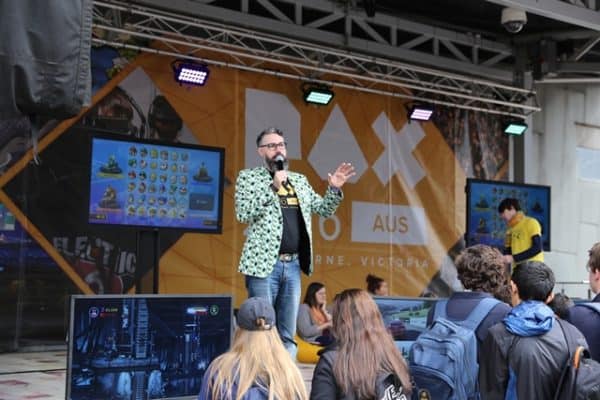 "Before the PAX mothership descends upon Melbourne this October, we're very excited to offer a snack-sized PAX at Fed Square on 1-2 September," said Luke Lancaster, PAX Aus Content Manager at ReedPOP. "Come hang out, play games, win prizes, enjoy the concerts and surround yourself with the amazing PAX community."
If you aren't able to get a taste of PAX AUS at Fed Square this weekend, you can check out some of our coverage from previous years. The Non-Fiction Gaming team will be back again for Pax Australia 2017 running games and taking interviews.
Tickets for PAX Australia 2017 are currently on sale via the official registration page. Friday Only, Saturday Only, and Sunday Only passes cost $65 AUD, while Three Day Passes and International Three Day passes are available for $165 AUD.
Are you heading to PAX Aus 2017? Reach out to us and let us know what you're excited for. Personally I'm looking forward to handing out in the Tabletop area with friends.