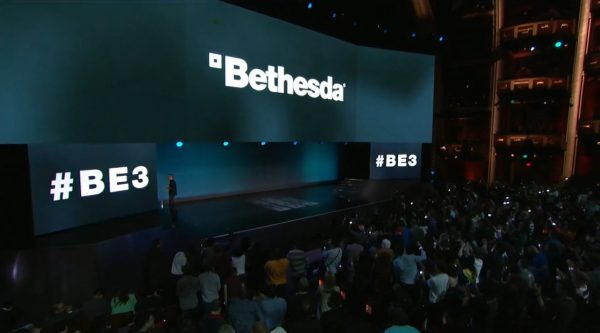 Bethesda came in late for the E3 press conference of 2017, bringing us a late-night event from BethesdaLand, their own self-styled amusement park. Among other things they debuted sequels to Wolfenstein and The Evil Within, along with a new Dishonored game.
This year there weren't any massive surprises. Mostly ideas tacked on to older games giving them a little breath of life.
And of course VR.
That Wolfenstein II trailer certainly revs some engines though.
Let's take a look.
Wolfenstein II: The New Colossus
Wolfenstein II: The New Colossus is the highly anticipated sequel to the critically acclaimed first-person shooter, Wolfenstein: The New Order developed by the award-winning studio MachineGames.
An exhilarating adventure brought to life by the industry-leading id Tech 6, Wolfenstein II sends players to Nazi-controlled America on a mission to recruit the boldest resistance leaders left.
Fight the Nazis in iconic locations such as small-town Roswell, New Mexico, the bayous and boulevards of New Orleans, and a post-nuclear Manhattan. Equip an arsenal of badass guns, and unleash new abilities to blast your way through legions of advanced Nazi soldiers and über soldiers in this definitive first-person shooter.
The Evil Within 2
From mastermind Shinji Mikami and the talented team at Tango Gameworks, The Evil Within 2 takes the acclaimed franchise to a new level with its unique blend of psychological thrills and true survival horror.
You are Detective Sebastian Castellanos and at your lowest point. But when given a chance to save your daughter, you must enter a world filled with nightmares and discover the dark origins of a once-idyllic town to bring her back. Horrifying threats emerge from every corner as the world twists and warps around you. Will you face adversity head on with weapons and traps, or sneak through the shadows to survive?
Dishonored: Death of the Outsider
Dishonored: Death of the Outsider, the next standalone adventure in the critically-acclaimed Dishonored series. Be a badass supernatural assassin and take on the role of notorious Billie Lurk as she reunites with her mentor Daud in order to pull off the greatest assassination ever conceived.
Building upon Dishonored 2's signature gameplay and art style, Death of the Outsider features all the series hallmarks, including brutal combat systems, unique level design, and immersive storytelling that responds to your every choice.
With compelling characters and exhilarating action, Death of the Outsider is the perfect entry point for those new to the Dishonored series, while delivering a significant expansion of the gameplay and world for longtime fans.
The Elder Scrolls Online: Morrowind
The Elder Scrolls Online: Morrowind is the next Chapter of ZeniMax Online Studios' award-winning online RPG, The Elder Scrolls Online (ESO).
This new adventure will return Elder Scrolls fans to the legendary island of Vvardenfell, the same iconic environment featured in Bethesda Game Studios' genre-defining open world RPG, The Elder Scrolls III: Morrowind.
Introducing an enormous new zone, a new player class, more than 30 hours of main story content, a new Trial, and a new three-team, 4v4v4 PvP mode, The Elder Scrolls Online: Morrowind will be the biggest addition to The Elder Scrolls Online yet, offering a new adventure for ESO veterans as well as a fresh Elder Scrolls saga for players new to the game.
The Elder Scrolls: Legends – Heroes of Skyrim
Based on the award-winning Elder Scrolls series, The Elder Scrolls: Legends is a strategy card game that explores the series' characters, creatures, deities, and lore. Whether you have 10 minutes or five hours, Legends provides a variety of gameplay modes and challenges that are easy-to-learn but difficult to master.
Built with all levels of players in mind, Legends offers accessible gameplay for beginners who want to get started quickly, and the game's depth keeps expert players engaged. With a wide variety of deck types and strategies, no two games are ever the same. Best of all, jumping into the game doesn't cost a thing. Download Legends — for free — and see for yourself.
Quake Champions
Developed by id Software, in conjunction with Saber Interactive, Quake Champions is a return to the frenetic, fast-paced competition that established Quake as the originator of the multiplayer shooter genre more than 20 years ago.
Quake Champions delivers the dark mythos of the first Quake combined with the groundbreaking multiplayer mayhem of Quake III Arena with a major modern twist – Champions. These fierce warriors each wield unique attributes and abilities, enabling players to compete in their own distinctive style, while adding an additional layer of strategy to the game.
Doom VFR
Available for PlayStation VR and VIVE platforms, this DOOM adventure will bathe you in virtual carnage. Developed by id Software, the studio that pioneered the first-person shooter genre and modern VR, DOOM VFR brings the fast-paced, brutal gameplay fans of the series love to virtual reality.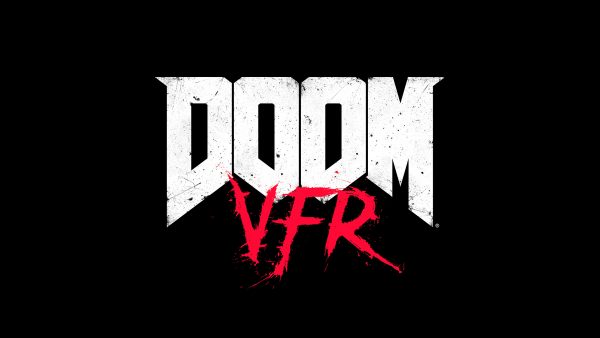 Immerse yourself in the UAC facility on Mars and the depths of Hell, as your skills are put to the test through intense combat and challenging puzzle-solving. Play as a cybernetic survivor who is activated by the UAC to fight the demon invasion, maintain order, and prevent catastrophic failure at the Mars facility. Lay waste to an army of demonic foes as you explore and interact with the outlandish world of DOOM from an entirely new perspective.
Fallout 4 VR
Fallout 4, the legendary post-apocalyptic adventure from Bethesda Game Studios and winner of more than 200 'Best Of' awards, including the DICE and BAFTA Game of the Year, finally comes in its entirety to VR.
Fallout 4 VR includes the complete core game with all-new combat, crafting, and building systems fully re-imagined for virtual reality. The freedom of exploring the wasteland comes alive like never before.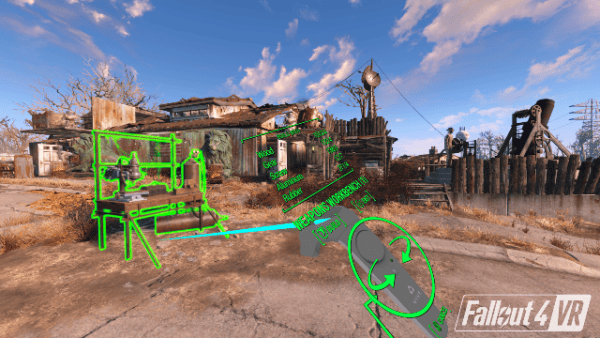 The Elder Scrolls V: Skyrim for Nintendo Switch
Winner of more than 200 Game of the Year Awards, The Elder Scrolls V: Skyrim, the epic fantasy from Bethesda Game Studios, arrives for Nintendo Switch. The legendary open-world adventure where you can be anyone and do anything, now allows you to go anywhere – at home on your TV or on the go.
The Elder Scrolls V: Skyrim for Nintendo Switch includes all-new gameplay features like motion controls for combat and lockpicking, outfits and gear from The Legend of Zelda, plus additional loot unlocked from compatible The Legend of Zelda amiibo figures.
Take down enemies with the Master Sword, protect yourself with the Hylian Shield or look heroic in the Champion's Tunic. Skyrim also includes all official add-ons – Dawnguard, Hearthfire, and Dragonborn.
Creation Club
Creation Club is a collection of all-new content for both Fallout 4 and Skyrim. It features new items, abilities, and gameplay created by Bethesda Games Studios and outside development partners including the best community creators.
Creation Club content is fully curated and compatible with the main game and official add-ons.