Middle Earth: Shadow of War Leaked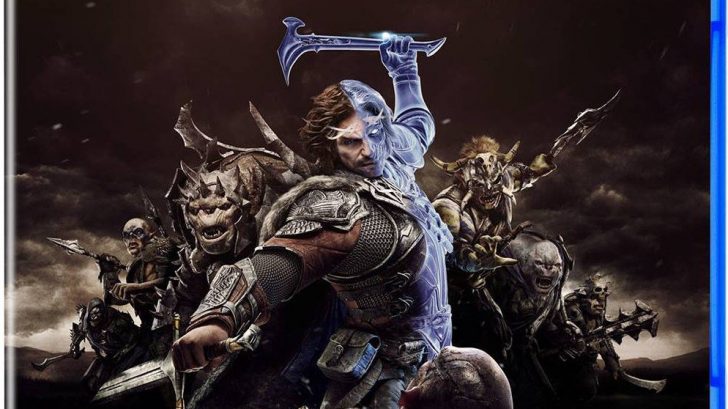 Well it looks like the rumoured sequel to Middle Earth: Shadow of Mordor has been leaked early by Target. An image and description showed up on the site's page today which you can see below.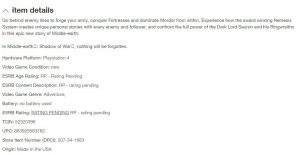 Rumours of been flying for a while and now we know Middle Earth: Shadow of War is on the way and will launch on August 22 according to the listing.
WB was expected to be making some kind of announcement in early March but it seems like that surprise has now been ruined. Warner Bros. has come out and officially announced,
"Middle-earth: Shadow of War, the sequel to 2014's excellent Shadow of Mordor – it will be released on August 22 in North America and August 25 in Europe (Australia not confirmed at time of writing)"
The game will come to Playstation 4, Xbox One, Steam and Windows 10 (it will be part of the Xbox Play anywhere titles).
"Players wield a new Ring of Power and confront the deadliest of enemies," reads a press release, "including Sauron and his Nazgul, in a monumental battle for Middle-earth."
"Followers […] bring about entirely new stories of loyalty, betrayal and revenge," says the press release. "The Nemesis System is also expanded to create a unique personal world through Nemesis Fortresses, which allows players to utilize different strategies to conquer dynamic strongholds and create personalized worlds with their unique Orc army."
A Gold Edition was also listed for $100 which you can see below.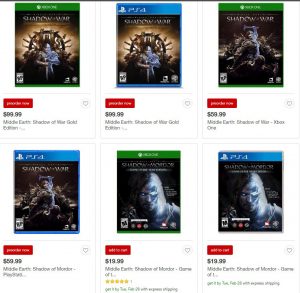 According to Amazon:
Gold Edition includes: Two nemesis expansions, Slaughter Tribe and Outlaw Tribe and it also includes two story expansions, The Blade of Galadriel and The Desolation of Mordor
Are you excited for Middle Earth: Shadow of War? Let us know in the comments.