Activision have partnered with an Australian brewery to create a Call of Duty themed pale ale, naturally named 'Black Hops'.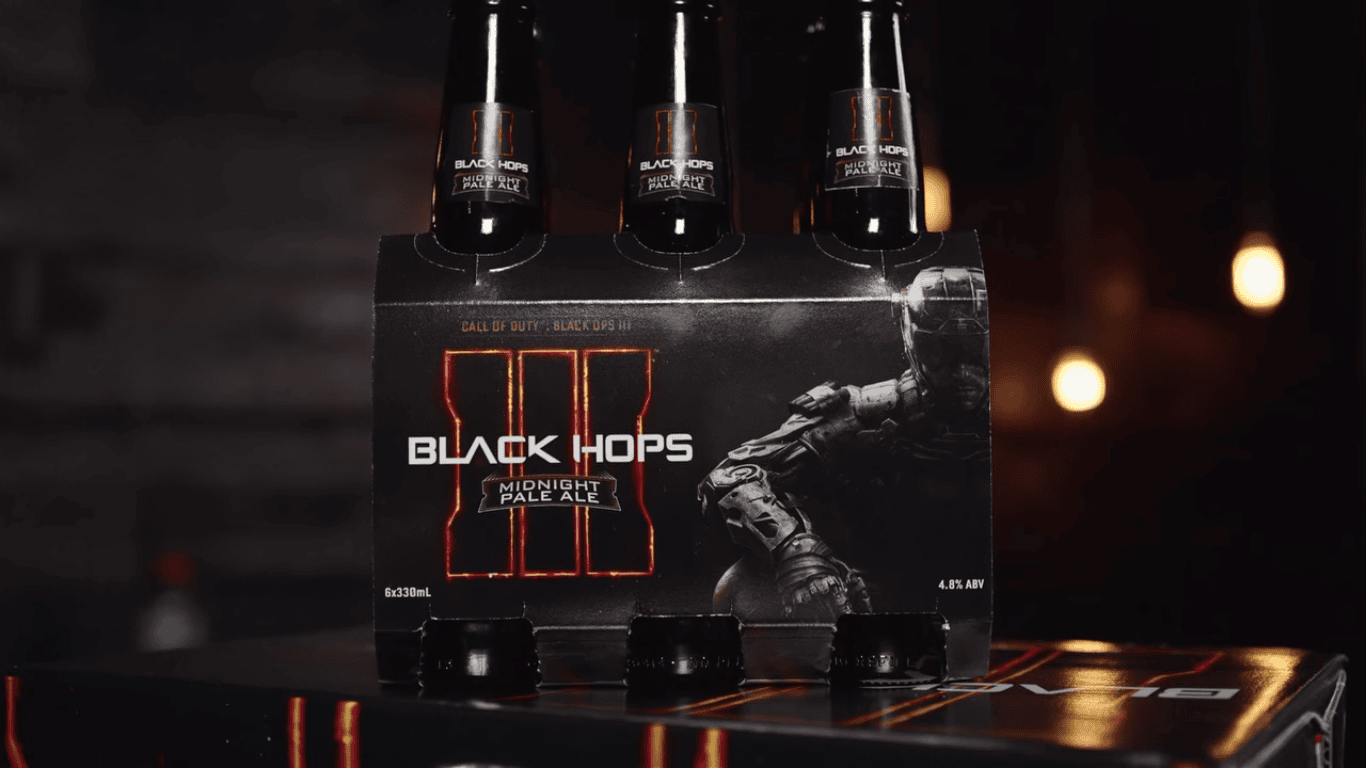 The beer, which is a 'midnight pale ale', joins the trend of video game themed beverages, including Fallout beer which was announced last week, and will be brewed in the UK by Carling.
Black Hops Brewery said that the beer, "Had to be black, obviously", however, "The big challenge was we're coming into an Australian summer, so this beer couldn't necessarily taste black." The goal then, is that the company wants to create a refreshing drink that gamers can enjoy whilst playing the game, while keeping to the theme of Black Ops.
The world's first Call of Duty craft beer, Call of Duty: Black Hops III – created by Black Hops Brewing:
The beer ships on November 2 in order to tie in with the launch of the game on November 6, and will be available in Australia only.
What do you think about a Call of Duty beer? Are video games going too far or not far enough? Let us know in the comments or over on Facebook. Personally we can't wait to try some!