Hello there, my name is Myles and I have just been taken on as a writer for nonfictiongaming.com. Over the coming weeks and months I will be bringing you reviews and articles from around my gaming world, so I wanted to take this opportunity to introduce myself and tell you a little about me, my gaming habits and views.
I am 26 years old and have been playing games for around twenty years. I have owned  many gaming consoles including Amiga, NES,  SNES, N64, GameCube, PS1 & 2, Gameboy, DS, Xbox and Xbox 360. I currently own a PS3, Nintendo Wii and 3DS, iPhone 4S and iPad 2.
I mainly game as a single player or occasionally local multiplayer with my fiancée. For me gaming is about all about experiencing something exciting that makes me feel something either in a great story or working through a sports sim to win the top prize.
I find gaming a personal experience which is why I have never been able to relate to online multiplayer. I understand that it is probably the biggest aspect of gaming at the moment but for me it has always felt like a watered-down version of gaming.
There is no emotional investment in going online in Call Of Duty and playing match after match against friends or people who live on the other side of the planet. The emotion lives in great storys like Metal Gear Solid or Final Fantasy.
I know I'm in the minority here and maybe the fact that I'm not that good at online multiplayer has something to do with it but I find it an unfulfilling and ultimately boring experience and I'd much rather spend ten hours getting know, love and hate characters that a developer has created.
Now I've gotten you all agreeing with me it might be a good idea to tell you what I have been playing lately. I recently received my 3DS so have been working through the last 12 months of Nintendo handheld gaming.
Great games like Super Mario 3D Land, Mario Kart, Metal Gear Solid 3 and Resident Evil: Revelations have all been through my 3DS since March and I have to say I am so impressed with this hand-held console right now. The graphical ability of this machine is outstanding; Resident Evil totally blew my socks right off when I first feasted my eyes on it.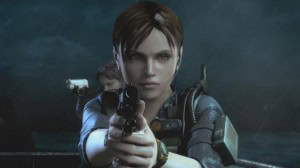 Playstation-wise I have been enjoying the fruits of  Radical Entertainments labours in Prototype 2, smashing people up in UFC 3 Undisputed and very recently venturing into the very iRobot-y world of Binary Domain. I am waiting at the moment for Max Payne 3 to come out (18th May in the UK) as I have been working back through the first one on the recently released iOS version which looks and play magnificently. Other recent iOS hits for me include, N.O.V.A 3, Mirror's Edge, Temple Run, Pandemic 2.5 and Clear Vision – all worth checking out.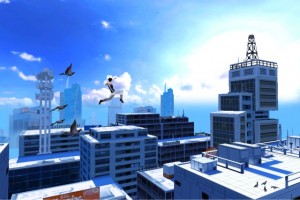 So there you have it, me in a nut shell (Austin Powers joke to be inserted here). I hope to make some friends here, have some livley debates and just chat about games to other like-minded gamers.
So I'll see you in a week for my first official article.
Myles