Melbourne's working to claiming the title of 'Esports Capital' to go with 'Sporting Capital of the World' with the first Melbourne Esports Open to launch in September this year.
ESL Australia and TEG (Ticketek) have today confirmed that the first ever Melbourne Esports Open will kick off in September later this year.
The Melbourne Esports Open will feature amateur and pro gamers competing in an 'Open' tournament format across the top competitive games. The tournaments will take place in the first weekend of September with a major final on Saturday and OPL Final on Sunday.
These open tournaments will find their home in Margaret Court Arena during the Melbourne Esports Open, which games will be running hasn't been confirmed yet, it's expected that League of Legends, Overwatch, Counter Strike and Fortnite are the top contenders.
First Melbourne Esports Open Confirms OPL Grand Final at Rod Laver Arena
In a major coup for the event, Riot Games has inked a multi-year deal for the League of Legends Oceanic Pro League Finals to headline the Melbourne Esports Open until 2022.
The Oceanic Pro League Finals will take place at Rod Laver Arena on Sunday 2nd September, adding to the League of Origin event, Melbourne is quickly becoming the home of esports for League of Legends.
In what is a flurry of deals and partnerships coming together in the Australian esports space, TEG and ESL have inked a deal with JB Hi-Fi, as official presenting partner for the MEO for the next three years.
Tickets to the Melbourne Esports Open are on sale tomorrow Thursday 21 June at 2pm from ticketek.com.au. Prices start at $19.90 for juniors and $29.90 for adults. Family day passes start from $79.70.
Those who can't make it over or want to wash their esports down with a beer or two will probably be packing out local esports bar GGEZ. We've asked the organizers for more details, but at the time of publication it's unclear if the event will have licence to serve alcohol. Previous League of Legends events at Rod Laver have been a 'Dry' affair with the intention being more kid-friendly.
UPDATE: We've been advised that Rod Laver will be licensed to serve Alcohol during the Finals.
TEG and the ESL have hinted at another finals series of to be added to the MEO with more announcements to come.
Speaking on the move of the Oceanic Pro League Finals to Melbourne, Head of Oceanic Esports for Riot Games, Daniel Ringland said the return to a major venue at Rod Laver Arena would be hugely popular with fans.
"The OPL had a stadium Grand Final at Sydney's Luna Park in 2015 and Brisbane's Courier Mail Plaza in 2016,"
"However, 2017 lacked a stadium Grand Final which was disappointing to our fans and didn't reflect the magnitude of the OPL Grand Final, which selects the team who will go on to participate in the largest esports event the world has ever seen – the League of Legends World Championship."
"The Melbourne Esports Open solves for that in a sustainable, annual event and I'm thrilled to be able to deliver our fans a stadium event in Melbourne for the next five years."
JB Hi-Fi follows the AFL and Hungry Jacks as more Aussie brands see the value in esports down under.
According to JB Hi-Fi Group CEO Richard Murray
"With the rapid growth in popularity of esports in Australia and JB Hi-Fi's long and successful history in supporting and growing the gaming category in Australia, we are proud to be a supporter of the Melbourne Esports Open, an event for passionate esports and gaming fans alike."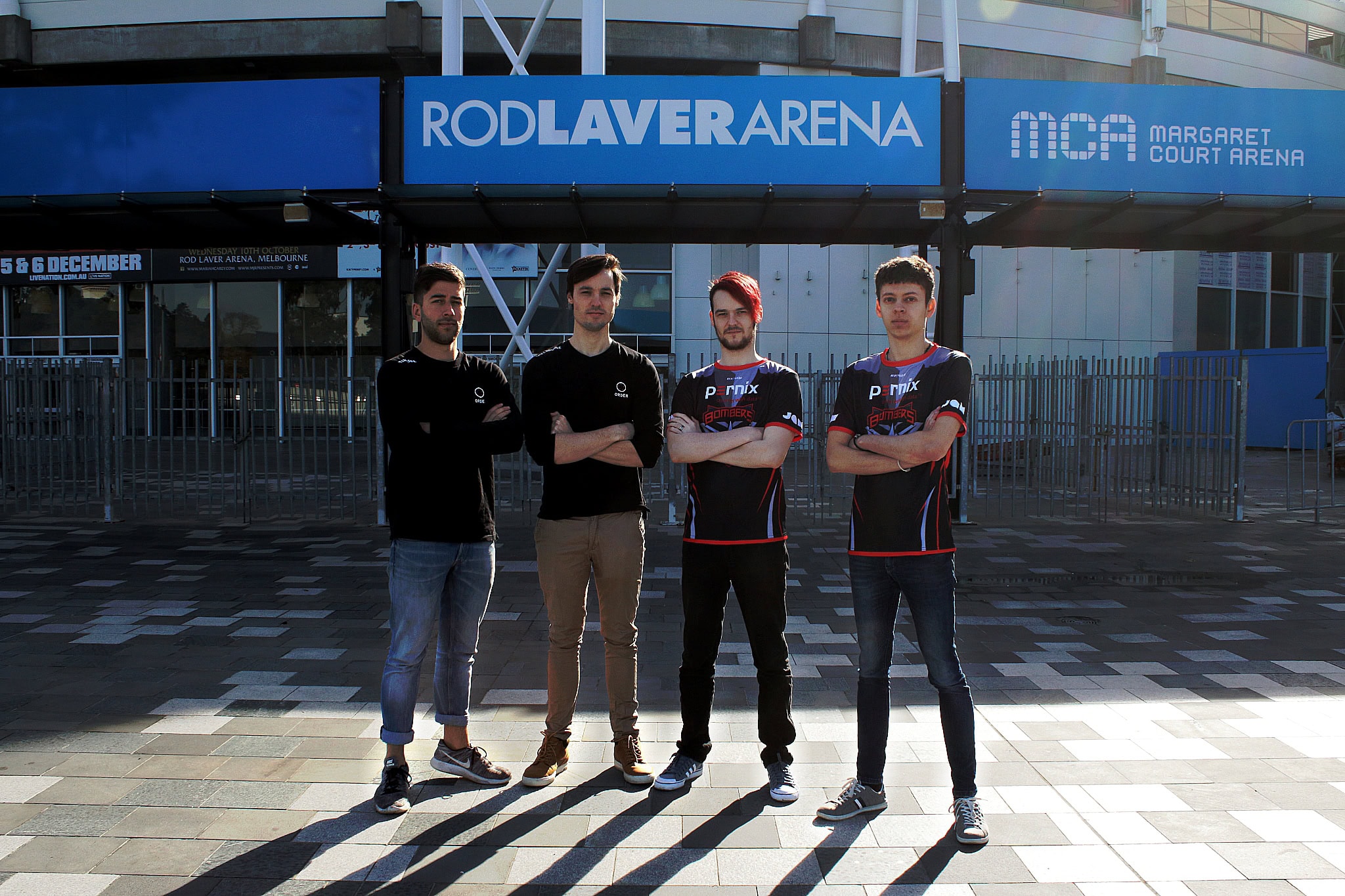 The Melbourne Esports Open won't just be finals events, it will also incorporate a true "open" tournament format, with gamers invited to enter knock-out competitions against some of the very best amateur and pro players across the region.
Pro or semi-pro gamers can turn up to play, compete and showcase their skills across multiple esports titles.
Melbourne esports fans are probably stoked with the idea of stealing the League of Legends finals away from Sydney for the next five years at least.
TEG CEO Geoff Jones said presenting esports in live mega-events in Australia is a big idea whose time has come.
"TEG is committed to creating an unforgettable experience across the Melbourne Park precinct for esports fans from all over Australia and overseas," said Jones.
"On our projected attendances, the number of matches and the sheer scale of activity, the MEO will be the biggest local esports event staged in the Oceania region. As a celebration of the very best in esports competition, TEG Live and ESL aim to make this event the epicentre of esports in this country."
The Melbourne Esports Open is presented with the support of Visit Victoria, Victoria's tourism and events company.
Are you excited for more Melbourne based esports? Let us know in the comments below.