Australia's strongest man Eddie Williams from the Central Coast, New South Wales, has won the 'World of Tanks PC Tank Pull' at the Arnold Pro Strongman Australia in Melbourne in front of a massive crowd, including proud tank-owner Arnold Schwarzenegger.
To celebrate the upcoming launch of World of Tanks 1.0, eleven of the world's strongest men were challenged to pull an eight tonne FV102 Striker tank and set a GUINNESS WORLD RECORDS™ title for Fastest time to pull a tank over 10 metres.
Williams, 27, successfully pulled the tank 10 metres in 36.65 seconds setting a potential GUINNESS WORLD RECORDS title*, with Trey Mitchell from USA coming in second, pulling the tank in 46.16 seconds.
Williams said after the event: "I really wanted it. Now I can say that I have won the first-ever tank pull event in the world," said Eddie.
Alexander de Giorgio, World of Tanks' Regional Publishing Director, said: "Today we witnessed the true power of the tank with the world's strongest men put to the test. We hope that World of Tanks PC fans are getting excited about the upcoming launch of 1.0 this month."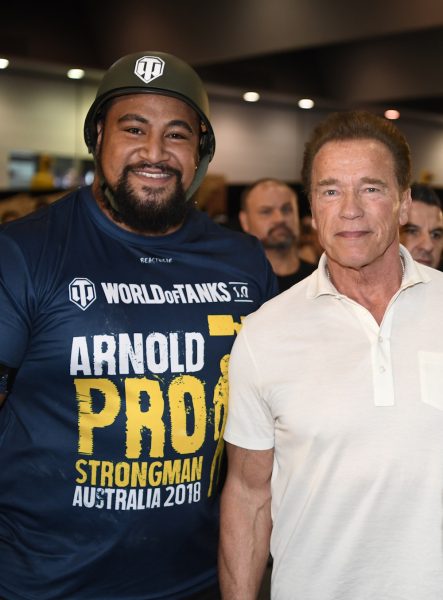 The 'World of Tanks PC Tank Pull' was the fourth of six events in the professional strongman competition.
For more information or to download World of Tanks PC, visit https://worldoftanks.asia/
*GUINNESS WORLD RECORDS currently verifying record.