Steven "Bajo" O'Donnell has moved on from Good Game and Good Game Spawn Point (Announced Tuesday night) to focus on livestreaming.
We caught up with him at PAX AUS to discuss how he's finding the transition into Twitch streaming and his plans for the future.
Subscribe for more interviews: https://www.youtube.com/user/nfgmedia
Follow Bajo on Twitter: https://twitter.com/bajopants
Bajo's Twitch channel: https://www.twitch.tv/bajostream
You may know Bajo from his 11 year stint on ABC's Good Game co-hosting alongside Jeremy "Junglist" Ray, and then Stephanie "Hex" Bendixsen.
While we hold him up as the Noni Hazlehurst or possibly Mr Squiggle of video games, Bajo remains adamant he could never compare to Mr Squiggle.
He's also the co-author of two children's books: Dig World, and Dragon Land in 2016 with then co-host Hex.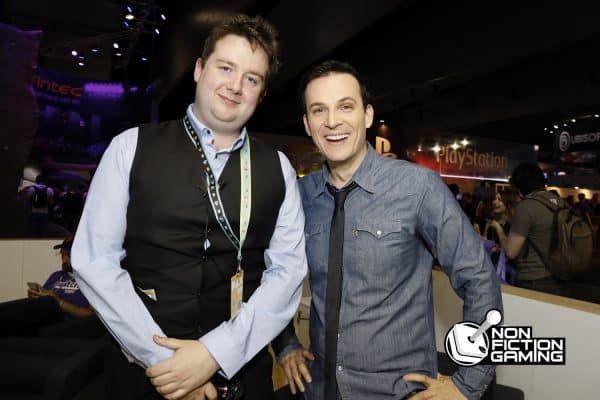 In this video we discuss:
How to get started Twitch Streaming like Bajo
Why building a livestream community around positivity is important.
What Bajo thinks of the latest season of Doctor Who, Star Trek Discovery, and more…
Donate to our Charity Marathon to support MS research: http://www.nonfictiongaming.com/charity