Join the Game Club team as they play around in space with a new special guest.
Can you get the rebel plans to the Federation fleet in FTL: Faster Than Light? Will the boys be vented into space by Catherine when she returns?
Listen to this week's Game Club for all this pew pew and more! (With special Guest Josinabox)
FTL: Faster Than Light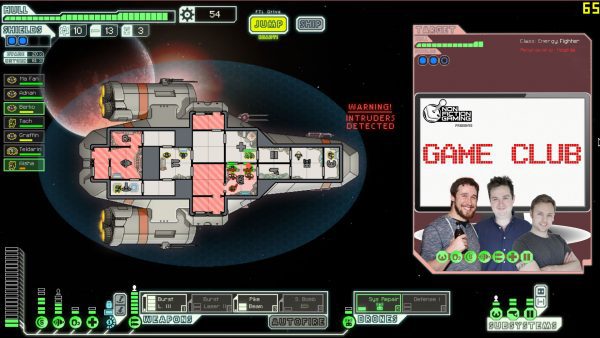 In this Episode – Faster Than Light Podcasting
Intro – 0:00
Nerd Week – 2:11
Gaming News – 15:11
FTL Discussion – 30:20
Game Recommendations – 56:51
Quiz – 1:04:57
Next Week on Game Club – 1:11:37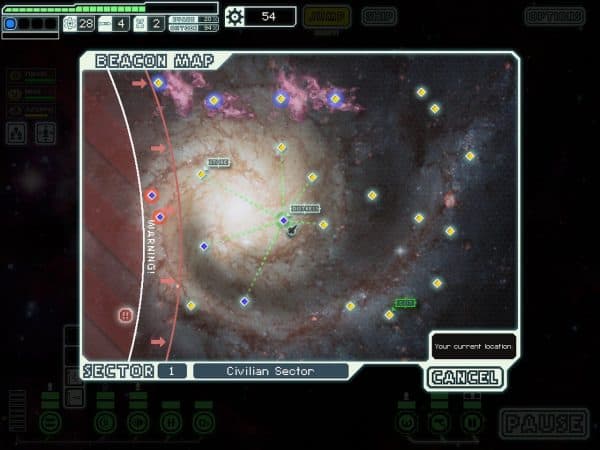 FTL: Faster Than Light is Available From
Nerd Week
Charles – Board Game testing day, Rick and Morty, Sweet Nerd presents!

Daniel – Board game delivery! Witcher 3 defeated!

Josh – Cool Sci-Fi escape room, Pocket Morty,
Gaming News
Daniel –  Valve's $24 million 2017 International Dota 2 Championships 

Josh – eSports at the Olympics

Charles – The world's first sex robot brothel is currently in talks to expand globally, while an Austrian brothel has claimed that its own sex doll is now more popular with clients than real women.
FTL on Game Club
Roguelike with Space Ship top down view

Control your crew within your ship, different rooms, different weapons, different systems

Being chased by the Rebellion (the bad guys for once?)

Competing against escaping their encroaching forces and getting resources

Quests, little narratives, shops, enemies

Final boss ship

Multiple ships and different tactics that focus on replayability
FTL: Faster Than Light is a top-down roguelike space ship simulator created by indie developer Subset Games, which was first released for Microsoft Windows, OS X and Linux in September 2012.
Developer: Subset Games
Designer(s): Justin Ma; Matthew Davis
Composer: Ben Prunty
Writer(s): Tom Jubert
Genre(s): Strategy, roguelike-like
Publisher: Subset Games
FTL Discussion:
Don't forget that each system can be upgraded and you can increase your overall power using scrap.
Listener's Comments
Game Recommendations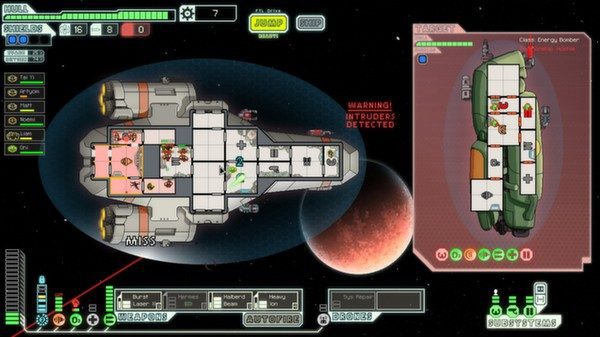 Reach out to Game Club on Twitter:
Next Time on Game Club – Prison Architect
Buy it through the Humble Store
Prison Architect: Mobile – Paradox Interactive
We'd appreciate your thoughts on it in the comments below or in our new Facebook Group