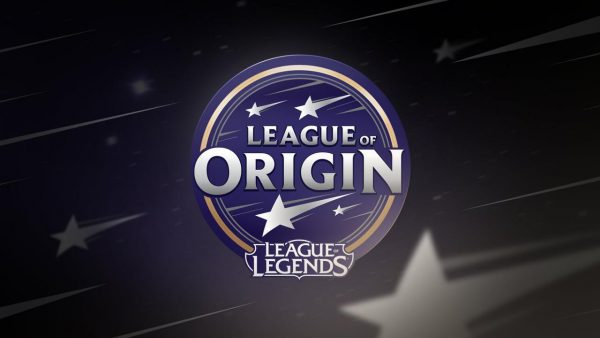 Move over State of Origin, League of Legends has launched the League of Origin. Four teams comprised of the Top Oceanic Pro League players will go at it over a rivalry fuelled weekend.
In an announcement earlier this week, we've got Team details and schedule direct from Riot Games Oceania. This is the very for the first region vs region esports event to hit Oceania's shores.
Taking place from 2pm AEST on the 3-4 June at ESL Studios in Auburn, NSW, top Oceanic Pro League (OPL) and Oceanic Challenger Series (OCS) pro players from New Zealand, Queensland, New South Wales and Victoria will battle across two days to be crowned the best League of Legends region.
No love for Western Australia and South Australia, which as a Merlbourne based writer… I don't mind too much. The first match on Saturday will see the biggest rivals, New South Wales and Queensland, go head-to-head.
Team Rosters: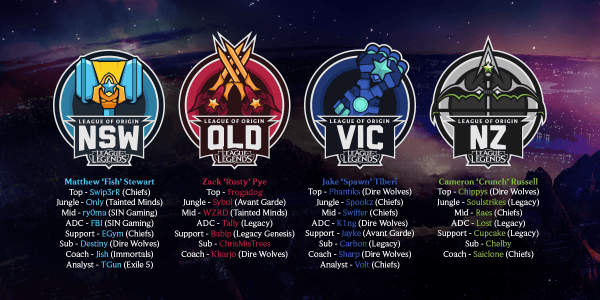 With pride on the line, Shoutcasters and Region Selectors, Cameron 'Crunch' Russell (NZ),  Zack 'Rusty' Pye (QLD), Matthew 'Fish' Stewart (NSW), Jake 'Spawn' Tiberi (VIC), have confirmed their final line ups and they're all 'quietly' confident their team can win it all.
"There's always something to prove in the Australian/New Zealand rivalry, so when it comes to League of Origin you're certainly going to see the strength of Kiwi patriotism in backing our team," said Crunch.
"I'd call us the underdogs in this story," says Rusty. "We had a limited player pool to choose from, names that may not compare in magnitude to some of our opponents. But we're still Queensland."
"The past decade has seen a lot of Maroon victories." says Fish. "This time the Blues will be leading the pack, and we will take NZ and VIC as collateral damage along the way!"
"Mid lane is so stacked in Victoria," Spawn acknowledges. "It's kind of insane that the three I rate the highest in the OPL are all from my home state!"
The packed two day schedule, made possible by our sponsors at Red Bull, will also be streamed live on watch.oce.lolesports.com.
League of Origin Schedule:
Day 1 – 3 June, 2017
2pm – NSW vs QLD
3pm – VIC vs NZ
4pm – NSW vs NZ
5pm – VIC vs QLD
6pm – NZ vs QLD
7pm – NSW vs VIC
Day 2 – 4 June, 2017
2pm – Bo3 2nd vs 3rd
5pm – Bo5 1st vs winner of previous
Tickets on Sale
Tickets for League of Origin will go on sale on Friday 26 May at 4pm AEST, with 150 seats available each day. Tickets are $15 per day and the ticket website will be released on oce.lolesports.com on Friday.