We promise there are only one or two goat puns in this Goat Simulator episode because we didn't want to 'Get up your goat'…. OK that's one of them.
This week we talk about Goat Simulator and cover such topics as D&D Therapy to naughty Skyrim mods in our nerd news segment. Enjoy!
Next episode we'll chat about The Wolf Among Us.
In this Episode – Goat Simulator
This podcast has a swear word or two because we didn't want to bleat them out… Ok, that's the last one I promise.
Intro – 0:00
Nerd Week – 2:06
Gaming News – 21:16
Goat Simulator Discussion – 54:04
Keyword Countdown – 1:13:43
Next Week on Game Club – 1:18:33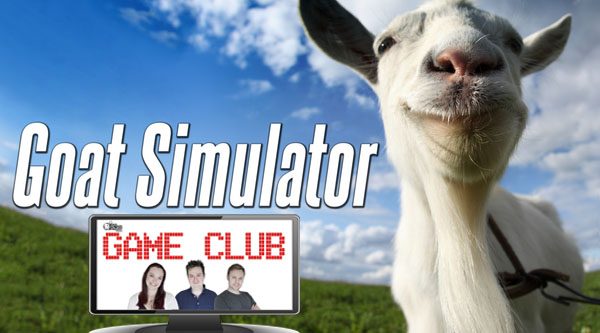 Goat Simulator is available from:
Nerd Week
Catherine
Charles

Star Wars Destiny, Machanicum

Daniel
Gaming News
Daniel
Charles
Catherine
About Goat Simulator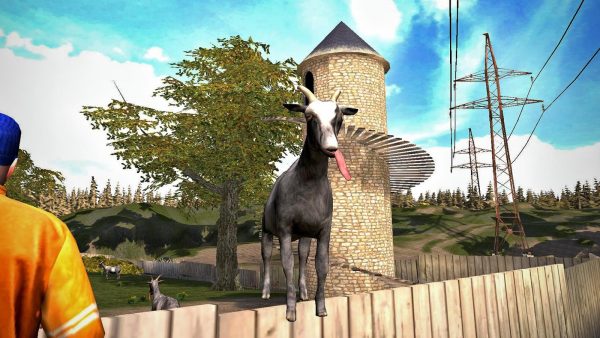 Goat Simulator is the latest in goat simulation technology, bringing next-gen goat simulation to YOU. You no longer have to fantasise about being a goat, your dreams have finally come true! WASD to write history.
Gameplay-wise, Goat Simulator is all about causing as much destruction as you possibly can as a goat. It has been compared to an old-school skating game, except instead of being a skater, you're a goat, and instead of doing tricks, you wreck stuff.
Destroy things with style, such as doing a backflip while headbutting a bucket through a window, and you'll earn even more points! Or you could just give Steam Workshop a spin and create your own goats, levels, missions, and more!
When it comes to goats, not even the sky is the limit, as you can probably just bug through it and crash the game.
Initial release date: 1 April 2014
Engine: Unreal Engine
Genre: Action game
Platforms: PlayStation 4, Android, Xbox One, iOS, PlayStation 3, Microsoft Windows, Xbox 360, Linux
Developers: Coffee Stain Studios, Double Eleven
Publishers: Coffee Stain Studios, Double Eleven
Goat Simulator Game Discussion:
This week in Game Club we play Goat Simulator.
Reach out to Game Club on Twitter:
Next Time on Game Club: The Wolf Among Us
Thanks for voting in our Telltale Games poll. For the next episode we're going to be playing The Wolf Among Us, we'd appreciate your thoughts on it in the comments below or in our new Facebook Group.
The Wolf Among Us is an episodic interactive fantasy mystery graphic adventure video game based on Bill Willingham's Fables comic book series. It is developed by Telltale Games.
Initial release date: 11 October 2013
Series: Fables
Developer: Telltale Games
Platforms: PlayStation 4, Xbox One, Android, PlayStation 3, Xbox 360, PlayStation Vita, Microsoft Windows, iOS
Nominations: The Game Award for Best Performance, more
Genres: Adventure game, Interactive movie