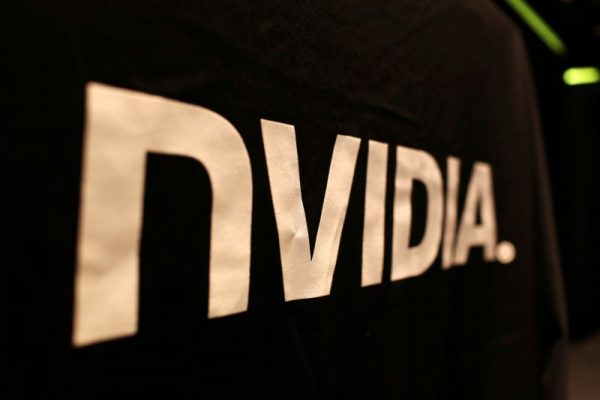 Nvidia Corp's  (NASDAQ:NVDA) quarterly revenue surged more than 50 percent for the second straight quarter and beat expectations, helped by rising demand for its graphics chips and strength in rapidly growing areas such as self-driving systems and artificial intelligence.
The company also forecast revenue of $1.90 billion, plus or minus 2 percent, for the current quarter, marginally higher than analysts' expectations of $1.88 billion, according to Thomson Reuters I/B/E/S.
Revenue in the company's graphics processing units business, which contributes more than three-quarters to its total revenue, rose 57 percent to $1.85 billion in the fourth quarter ended Jan. 29.
The company has traditionally dominated the high-end PC gaming market, where its chips are used to power graphically demanding games such as Electronic Arts Inc's <EA.O> "Titanfall 2" and Ubisoft Entertainment SA's <UBIP.PA> "Watch Dogs 2".
Revenue at the company's fast-growing data center business, which counts Amazon.com Inc's <AMZN.O> Amazon Web Services, Microsoft Corp's <MSFT.O> Azure and Alibaba Group Holding Inc's <BABA.N> cloud business among its customers, more than tripled to $296 million in the quarter.
The business is also expected to grow sequentially, Nvidia Chief Financial Officer Colette Kress said on a conference call.
Revenue in Nvidia's automotive business, which produces the DRIVE PX 2 self-driving system used by Tesla Inc <TSLA.O>, reported a 37.6 percent rise to $128 million.
Analysts had expected revenue of $135.3 million from the business, according to research firm FactSet StreetAccount.
Nvidia's total revenue rose to $2.17 billion from $1.40 billion, beating the average analyst estimate of $2.11 billion.
The company's net income more than tripled to $655 million, or 99 cents per share. [nMKWH7vTha]
Analysts on average had expected earnings of 83 cents per share.
Nvidia's shares, which have risen nearly five times in the last 12 months, were down 1 percent at $115.21 in after-hours trading on Thursday.
(Reporting by Narottam Medhora in Bengaluru; Editing by Savio D'Souza and Maju Samuel)