Hi-Rez Studios, developers of action MOBA SMITE and fantasy shooter Paladins today announced as part of the 2017 seasons, Oceania teams will for the first time compete to qualify into upcoming international SMITE Masters and Paladins Masters events, and a share in USD $195,000 prize pool.
"On the back of strong performances in the region, SMITE and Paladins esports teams in Australia and New Zealand will be guaranteed direct qualification for two international events this year.  Building on already robust structural support for Oceania esports, we're excited to see Oceania teams compete with our other teams from around the world, continuing the expand their skills at the highest level" said Hi-Rez Studios Senior Esports Manager, Dan McHugh. 

Teams in the Oceania (Australia and New Zealand) region now have access to the full scope of international competition, prize pools and valuable exposure to a worldwide audience.  

The respective games will see teams qualify through the SMITE Oceania Pro League with $10,000 AUD prize pool and the Paladins Masters Qualifier with $8,000 AUD. The top team from each will make it to the SMITE and Paladins Masters finals events at Hi-Rez Studios this April in Atlanta, Georgia USA.

"We have long been proud to offer one of the best pathways in esports for Oceania region teams, with direct qualification to the global SMITE World Championship and Hi-Rez Expo." said Stew Chisam, President of Hi-Rez Studios. "We are committed to a flourishing scene for both SMITE and Paladins, which in Australia boasts some of the strongest adoption rates in the world."

Now, a full year of international play is open to local teams, the Oceania Pro League in SMITE and Paladins, starting with Split One, will run from February to April.
About SMITE Season 4 – SMITE Oceania Pro League

Competition in Australia will begin on February 11 with Qualifiers followed by 7 weeks of Oceania Pro League competition from Feb 18th for 6 teams, including 2016 Champions and world finalists, LG Dire Wolves. Each team will play each other twice.
The top team will go to Atlanta, Georgia to compete at the SMITE MASTERS event alongside teams from around the globe on April 28th – 30th.
SMITE Masters will feature a total prize pool of $120,000 USD
SMITE Oceania Pro League is broadcast live on Twitch every Saturday and Sunday from 7pm AEST February 18th on the official channel www.twitch.tv/HiRezTV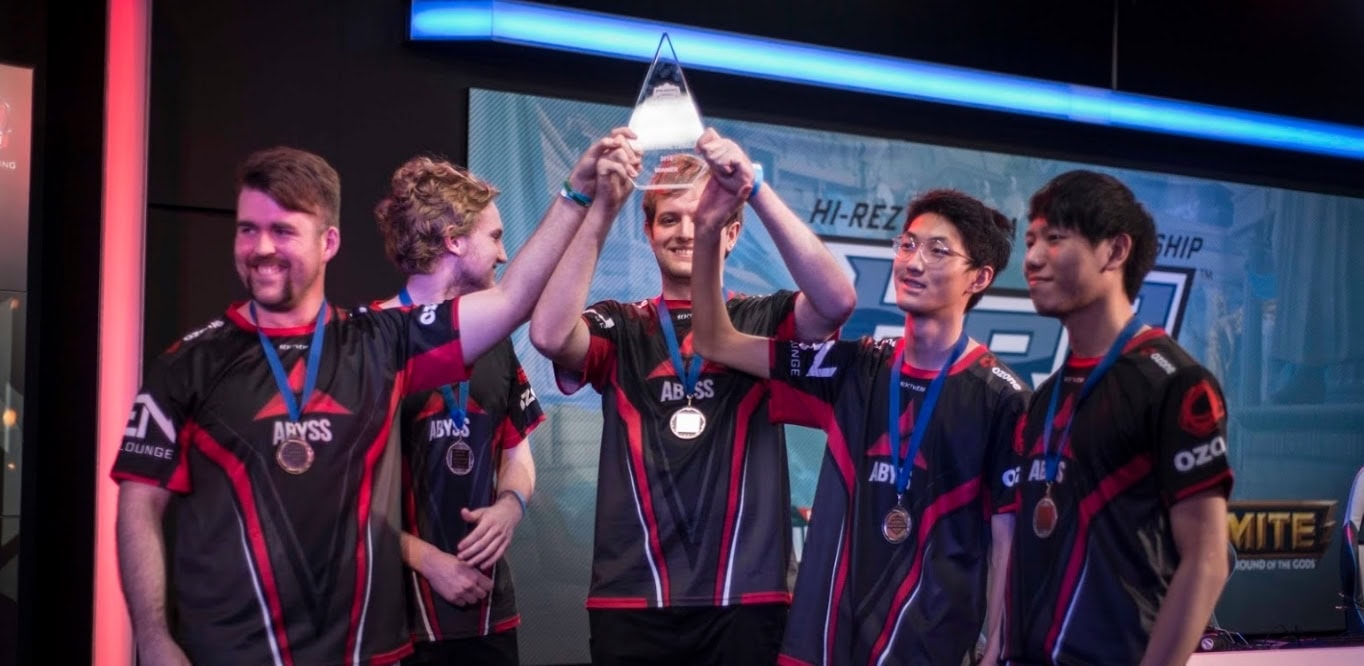 About Paladins Season 1 – Paladins Oceania Masters Qualifier
Competition begins on Monday 6th February with a 3 week Qualifier tournaments, followed by 3 weeks of Masters Qualifier Group Stage. Teams have three qualifier opportunities in these consecutive tournaments. One team from each will join a 4 team Group Stage, alongside Oceania Champions Abyss Esports, who placed 3rd/4th in the world at Hi-Rez Expo in January.
Our top team after Group Stage will go to Atlanta Georgia to compete against all regions at PALADINS MASTERS on April 6th – 9th
Paladins Masters will feature a total prize pool of $75,000 USD
Paladins Oceania Pro League is broadcast live on Twitch every Monday from 7pm AEST February 6th on the official channel www.twitch.tv/PaladinsGame 
The league season for Oceania is produced for Hi-Rez Studios in Australia by Double Jump Communications in partnership with Cybergamer.com

Players can register to join the events here:
SMITE http://au.cybergamer.com/smite 
Paladins http://au.cybergamer.com/paladins 

More information on SMITE esports at http://esports.smitegame.com
More information on Paladins esports at http://esports.paladins.com