Director of Programming for Xbox Live 'Major Nelson' (Larry Hyrb) to open PAX Australia 2016 with keynote address
PAX is known for bringing big industry names to deliver its keynote address and PAX Australia 2016 will be no different.
This year, Larry 'Major Nelson' Hyrb will take to the main stage and deliver the inaugural speech that kicks off PAX Australia each year.
Major Nelson is an industry icon that has been key in the development of Xbox platforms and Xbox Live since 2003. On his Blog and weekly Podcast, Hyrb provides an inside look at operations within Microsoft's Xbox division.
Storytime with Major Nelson
Co-founder of Penny Arcade, Jerry Holkins commented on the announcement,
"As the embodiment of Xbox and Xbox Live, Major Nelson has seen it all, I will be there with everyone else when the show kicks off, ready to absorb his wisdom."
Last year we saw Warren Spector provide the keynote for PAX Australia 2015, in 2014 it was Bethesda's Pete Hines. The PAX series of shows (West, East, South and Australia) represent some of the largest gaming festivals in the world, with each event drawing tens of thousands of attendees.
In Australia it's easy to feel pretty far away from the 'big players' in the gaming industry and PAX AUS provides a great opportunity to see the latest games. Last year we were lucky enough to chat with some Aussie indie developers, you can watch those interviews here.
The PAX series of shows Connecting the world's leading video and tabletop game makers with their most avid and influential fans, the shows also focus on the cultural aspects of gaming with panels, concerts, tournaments and freeplay areas.
PAX Australia Getting Bigger and Bigger
While ReedPOP declined to reveal exact numbers, Non-Fiction Gaming understands that PAX Australia has continued to grow year on year exponentially. Regulars to the event will attest that the show is getting bigger and busier each year.
For information on how to navigate the 3 action packed days, check out our PAX Australia Survival Guide.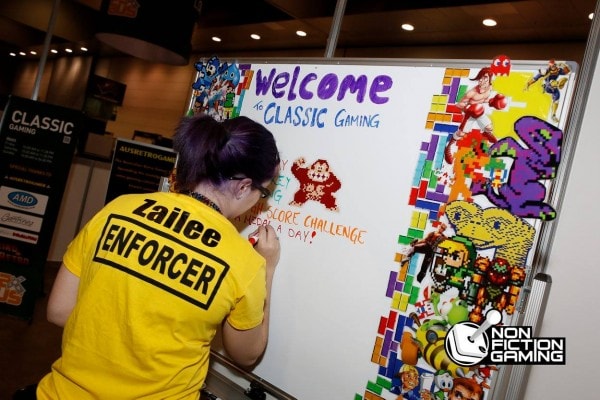 PAX Aus will once again be held at the Melbourne Convention and Exhibition Centre (MCEC) from 4-6 November, 2016 and is organised by ReedPOP in conjunction with Penny Arcade
Badges for PAX Aus are still available and can be purchased online at paxaustralia.com.au/registration. Single day badges cost $60 AUD, and three-day passes are $160.