Ubisoft has announced that the first content update for Tom Clancy's The Division is now available for all players on Xbox One, PlayStation 4 and PC.
As part of the post-launch plan to keep players entertained after the main story arc is completed, Incursions is the first of two free updates. Incursions is comprised of new activities, features and items that continue to build upon the gameplay experience.
NEW ACTIVITIES
New Incursion Falcon Lost: Developed specifically for squad play, players team up with the Joint Task Force in an epic fight against the Last Man Battalion and their new deadly weapon.
Dark Zone Supply Drops: Players need to be on the lookout for air supply drops in the Dark Zone from Division command. These global events provide non-contaminated gear that are ready to use and don't require extraction.
Assignments: Tackled alone or with other agents, these lucrative timed assignments will offer players additional rewards.
NEW FEATURES
Trading: As one of the community's most-wanted features, loot trading has been added to allow players to share items within the same group by simply dropping them from their inventory.
Gear Score: Now players can size up fellow agents and gauge the power of items by comparing gear scores.
NEW ITEMS
Gear Sets: By completing challenging activities in Manhattan, players can collect and wear new gear sets to unlock powerful bonuses and stats. Find the set that best suits your playstyle:
Tactician's Authority – Enhances electronics and support capabilities.
Striker's Battlegear – Provides bonuses for assault capabilities.
Sentry's Call – Enhances marksman capabilities.
Path of the Nomad – Provides bonuses for lone wanderers.
In addition, this announcement marks the debut of Operation ISAC, the in-game video series that delivers weekly assignment to players every Tuesday at Noon Paris time. Each episode will offer missions and intel needed to help players take back New York.
The Division Year One Expansion Roadmap
Following launch, you will be able to take on new tasks and challenges within the main storyline and end-game through daily and weekly missions as well as Dark Zone events.
In addition to these ongoing activities, 2 free updates and 3 paid expansions will also be released over the course of the year.
FREE UPDATES
These 2 free updates will add new features and most-wanted functionality to the game: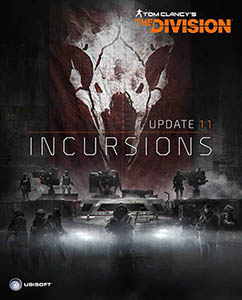 Incursions
In April, the first free update will introduce the first incursion, a new challenging end-game activity developed specifically for squad play. Teams will be able to test their skills as they face seemingly unstoppable enemies to gain high-level weapons and equipment.
This update will also add one of the community's most-wanted feature, loot trading; allowing players in the same group to trade loot collected during a co-op game session.

Conflict
In May, the second free update will add new features to the Dark Zone and add a new incursion in the iconic Columbus Circle
EXPANSIONS
3 paid expansions will also be released over the course of the year. They are all available in the Season Pass (and therefore in the Gold Edition and Sleeper Agent edition).
Each expansion builds on The Division, continuing the player's journey and progress with new content, gear and gameplay.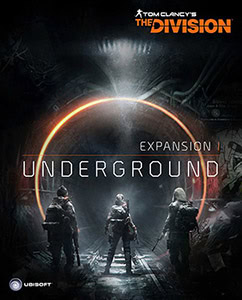 Expansion I: Underground
Available in June, this first major expansion lets players explore the uncharted underworld of New York City. Players will chase deadly enemies with up to three other Agents through an endless maze of tunnels and subways.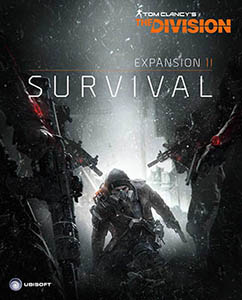 Expansion II: Survival
Available this summer, this expansion will challenge players to survive as long as possible by gathering essential supplies in a very hostile environment.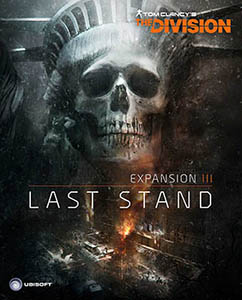 Expansion III: Last Stand
Next winter, a new threat rises as players and their squad must prepare to defend against a relentless foe.
Tom Clancy's The Division
As the industry's best-selling new game franchise to date, Tom Clancy's The Division takes place weeks after a devastating pandemic sweeps through New York City on Black Friday. One by one, basic services fail and in only days, without food or water, society collapses into chaos.
The Division, an autonomous unit of tactical agents leading seemingly ordinary lives among us, is activated to save society. Team up with other players to investigate the source of the virus, protect civilians from dangerous factions, and reclaim the city from the overwhelming turmoil.