Want to sit in on a tactical SWAT Breach?
You'll get your wish with this Rainbow Six: Siege 'Spectator mode' gameplay video.
Rainbow Six: Siege had a big showing at Gamesom 2015, and we have seen some great videos coming out of the gameplay in action. The video above shows off the newly announced 'Spectator mode'.
Spectator modes are becoming more and more common in games, especially if they hope to break into the eSports and live streaming markets.
The mode lets Rainbow Six: Siege teams go back and review their matches along with allowing referees or streamers to show off teams in action.  Hopefully it can also be used as a learning tool for players who are looking for a tactical shooter with the emphasis on tactical.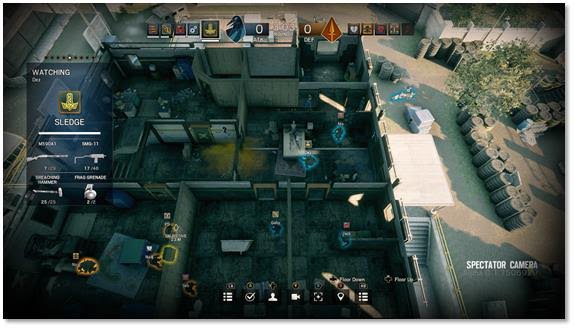 Rainbow Six: Siege arrives on PC, PS4 and Xbox One on October 13.