Valve have done it again. They've pulled out sales on a huge range of games in the spirit of the Christmas season. The people that brought you Steam aim to keep gamers glued to their store page with new deals coming out daily.
Besides individual deals, publishers also have catalogues bundled together for massive savings. The list includes but is not limited to; LucasArts, Sega, Valve, 2K, Bethesda (Excluding Skyrim), THQ, Rockstar and Warner Bros.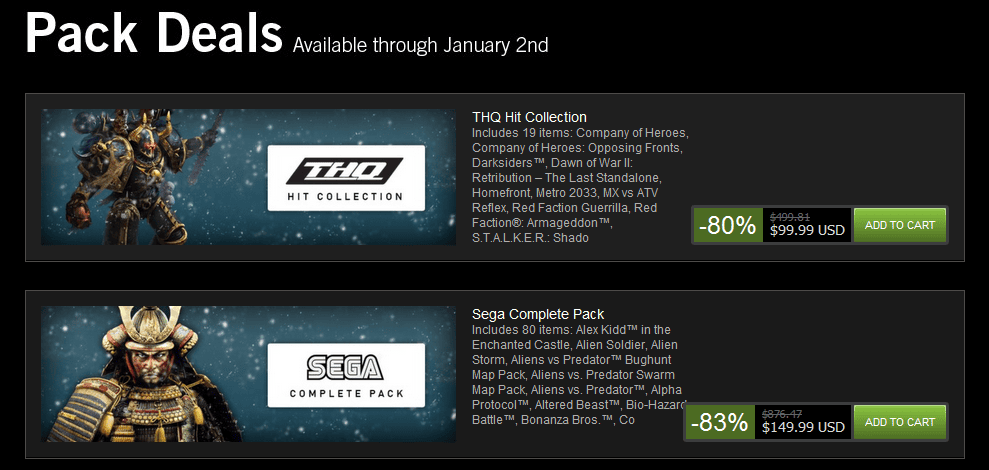 This year gamers even have a shot at winning every game available on Steam. Valve has introduced something new this year, "The Great Gift Pile" is a system where you can win free games or electronic coupons by performing tasks to be announced daily.  These objectives range from something as simple as checking your Steam inventory to performing a certain action or achievement in a predefined game. The prize is seemingly random, if you're unlucky and end up with a lump of coal instead of a gift, you can craft your pieces of coal into a gift or save them all up and hope to win Valve's Epic Holiday Giveaway.
"Coal is the ticket to enter the Epic Holiday Giveaway. It's called Epic because the top prize is every game on Steam. The more coal you have, the better your chance of winning. Players may alternatively choose to magically mix their coal into something shiny and new by "crafting" seven pieces into a gift from the Great Gift Pile. So this year receiving coal is a good thing." – Valve
So keep an eye on those sales if you're looking for gifts, need to finish of that late Christmas shopping or don't have a large enough pile of shame to tackle these holidays. The sales will keep on going until the final prize is announced 2nd of January 2012. For more information about the event. Visit: http://store.steampowered.com.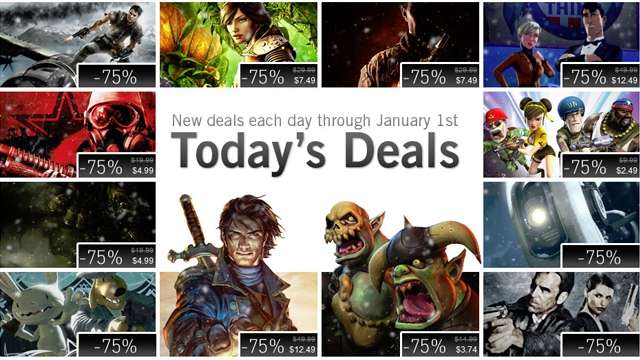 Sheriff Dan sends gifts to himself this Christmas, if you want to follow in his footsteps you can send gifts to Scarze. Alternatively follow him on Twitter.