With new Pokemon regions opening up each generation we could see a visit Down Under to Australia in the future. The incredible Paul Robertson on Twitter has put together amazing art for the Australian Pokedex.
Below are 151 Pokemon themed on the unique offerings of Aussies.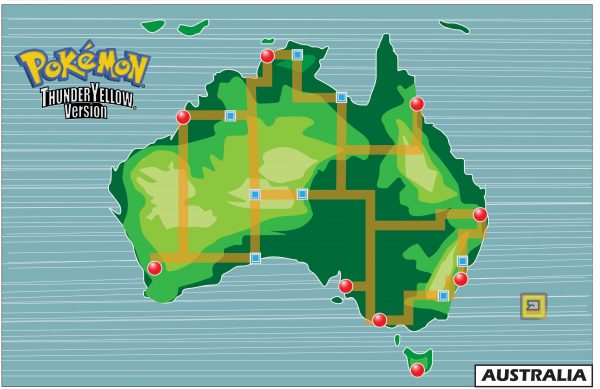 Australian Pokedex 1-29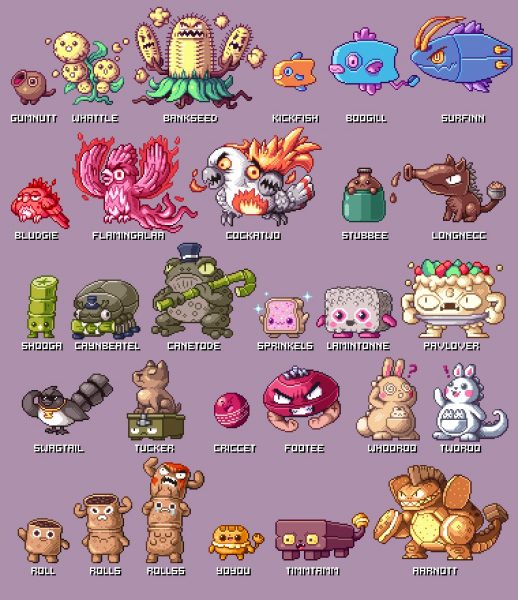 Going from previous Pokedex setups, we can assume Gumnutt, Kickfish, and Bludgie would be the three starter Pokemon to choose from. When you're starting your Pokemon adventure in the Outback, which one would you choose?
Gumnutt named after the flower bud of the eucalyptus tree. Gumnuts were popularised by May Gibbs' book series 'Snugglepot and Cuddlepit' The evolution of gumnutt into Whattle (The Wattle, or Acacia Shrub) and then Bankseed (Banksia Tree) shows off the native floral emblems of Australia.
The Kickfish is a reference to the kickboard. A small foam flotation device that young children will use at a pool or beach when developing swimming skills. The evolution of Kickfish into Boogill (Boogie Board) and finally Surfinn (The Surf Board) is reminiscent of the transition many Australians make when getting into surf culture.
The Bludgie  rounds out the entry as the fire Pokemon for the Aussie Pokedex. A budgerigar (or 'budgie') is a small species of bird, while a 'bludger' is an Australian term for a lazy person. The evolution of the Bludgie into a Flamingalaa (The Galah) and then into the Cockatwo (A Cockatoo) finishes off these epic starters.
Australian Pokedex 30-57
Australian Pokedex 58-86
Australian Pokedex 87-111
The evolution of the Caramell, Fredo, and Berty made me chuckle. These three reference the iconic Australian candy snacks of: Caramello Koala, Fredo Frog, and Berty Beetle. Often all found in a showbag at the Melbourne Show as a kid.
The nuttsacks dangling from the Stubbs ('Stubbies' is a term for short shorts) is cheeky in all the right ways.
Australian Pokedex 112-130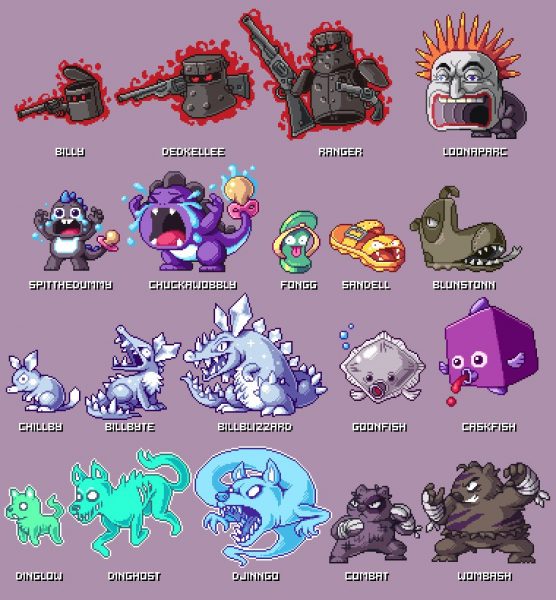 We're sure the Australian Pokedex entry for the Dinglow family has reference to these ghosts luring away children.
Australian Pokedex 131-151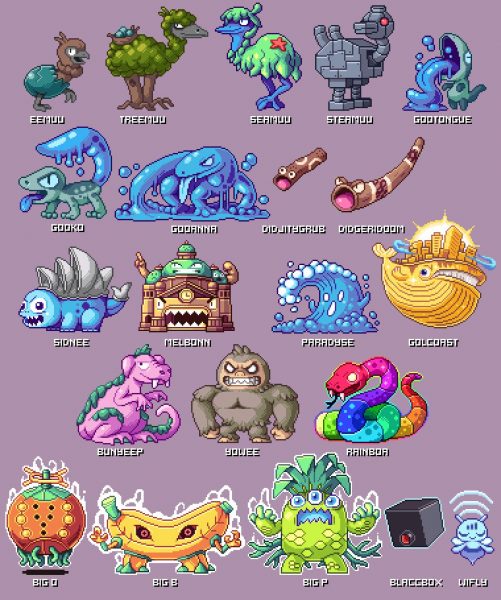 At the tail end of the Aussie Pokedex we see some of the legendary offerings of the Pokemon Down Under. Sidnee, Melbonn, Paradyse, and Golcoast reference locations, Sydney, Melbourne, Surfer's Paradise, and the Gold Coast in turn.
The Bunyeep, Yowee, and Rainboa remind us of the Australian Aboriginal stories of the Dreamtime. The Bunyip, The Yowie and the Rainbow Serpent, all of whom feature in mythical Aboriginal oral history.
What's Your Favourite Australian Pokemon?
I love all of these, credit to Paul Robertson once again for outstanding work. Nintendo, and Game Freak we've had Pokemon in France, Pokemon in Hawaii, It's time for Pokemon from Australia.