Pokémon Go footage has seemingly emerged of what looks like a South by Southwest (SXSW) presentation by Niantic CEO, John Hanke featuring the first gameplay video seen of the upcoming Augmented Reality (AR) smartphone game.
As other commentators have pointed out, there is no official video or press release to go along with the alleged talk, and Hanke does not appear on-screen in the video, so there's a chance that this isn't legitimate footage. However, Pokémon Go is expected some time this year and the fact that Hanke was at SXSW last week, lends some strength to the rumours surrounding this footage.
The video appears to show how Pokémon appear and can be captured by the player. It's been hinted at that Pokémon will appear in appropriate areas or zones – in this case, the Ivysaur is appearing on grassy terrain.
Pokémon Go is a free-to-play Pokémon-capture game coming to iOS and Android this year, that will include in game purchases. This style follows on from Niantic's previous work with Ingress in that players will need to travel to different locations to capture specific types of Pokémon.
Players will also be able to purchase the Pokémon Go Plus, a Bluetooth device used to help players identify capture locations at any time.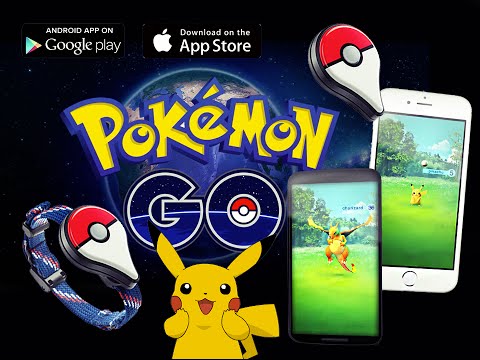 Like Ingress, we can expect players to be sharing the best spots and locations to 'farm' for Pokémon. We may even see a rise in portable phone chargers as location data and heavy game use on the GO can drain phone batteries like crazy. If they can make a portable battery that looks like a Voltorb or Magnemite then I'm already sold.
The leaked video above doesn't look nearly as impressive as the reveal trailer, but it gives you a much better idea of how the real game could look and play. Pokemon Go doesn't have an official release date just yet, but it's expected to launch sometime this year (2016) on both iOS and Android.