PAX Australia this year will feature an entire space dedicated to the rise of the independent game developers.
A celebration of innovation, PAX Rising has been specifically created to feature the best of the Australian and New Zealand development scene, a selection of exciting international independent games, and the six winners of the prestigious PAX Aus Indie Showcase.
"The strength of the PAX Aus indie community amazed us last year and served as inspiration for the PAX Rising umbrella," said Penny Arcade President, Robert Khoo. "Our dream is to roll the area out across all of our shows, with the ambition being what you'll see in Melbourne."
PAX around the world has always demonstrated a commitment to presenting the most unusual and worthy independent games, and now PAX Rising takes it to the next level with over 70 developers at PAX Aus in the one dedicated, collaborative space.
This includes the six winners of the PAX Aus Indie Showcase, the annual competition that highlights the best of the Australian & New Zealand development scene. This year's winners will be featured in the PAX Rising area and are listed below:
HOLLOW KNIGHT
Developed by Team Cherry
Hollow Knight is a 2D action-adventure game with an emphasis on traditional 2D animation and skillful gameplay. Journey to Hallownest, a vast and ancient underground kingdom inhabited by a bizarre collection of insects and monsters.
Players will forge their own path as they explore ruined cities, forests of fungus, temples of bone and other fantastic lands, all on their way to uncovering an ancient mystery.
HACKNET
Developed by Team Fractal Alligator
http://www.fractalalligator.com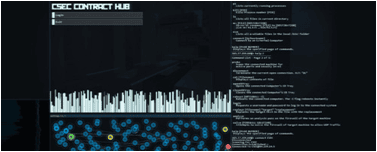 Hacknet is a terminal-driven hacking game with competitive multiplayer, a fully internally-consistent network simulation and a realistic interface. It follows the story of recently deceased hacker "Bit", whose death may not be the 'accident' the media reports.
You stand in for no one, as most games have you do – play for yourself, make your own decisions, and see the world react – if you're leaving a trace that is. Hacknet has no protagonist, other than the person using it. Don't be reckless though – it's more real than you think.
LUPINBALL
Developed by Craftven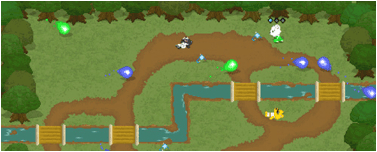 Werewolf dodgeball in a top-down arena! Lupinball is a hectic contest of firing bright power shots at your opponents while avoiding theirs. Power shots never stop flying around, continually bouncing off walls and shields until they kill an opponent unlucky or careless enough to be in its way.
As you can imagine, the arena gets much more chaotic and dangerous as the round continues, so stay focused and keep moving (and shooting)!
ARMED WITH WINGS: REARMED
Developed by Sun-Studios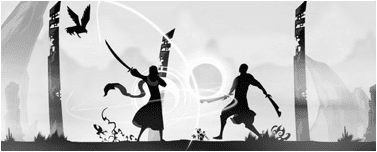 Armed with Wings: Rearmed is a 2D action/puzzle platformer set in the dark and dilapidated world of Black Mist. Players control a capable hero and cunning eagle, travelling through various lands and fortresses that challenge the player's ability to solve puzzles, engage enemies and traverse platforms.
AGENT A: A PUZZLE IN DISGUISE
Developed by Yak & Co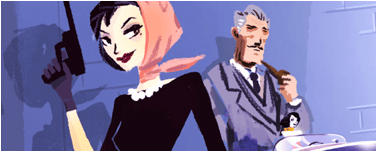 Agent A is a spy themed puzzle game for Smartphones, Tablets and erm, Shoephones?! Your mission (should you choose to accept of course) is to infiltrate enemy spy Ruby La Rouge's secret hideaway and catch her!
Uncover a stylish 60s themed world full of hidden contraptions and clever logic based puzzles. Oh and do be careful, Miss La Rouge has a taste for dismissing agents such as yourself!
DEATH SQUARED
SMG Studio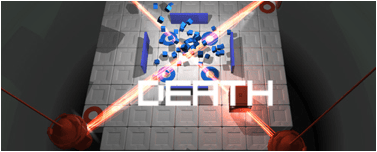 Death Squared is a game about learning how to not obliterate your companion as you navigate a set of environments that are mechanically mapped to you in surprisingly unhelpful ways.
It builds an immediate need for communication, coordination, and collective problem solving.
Are you headed to PAX Australia?
If you're planning on going to PAX Aus this year we'd love to know what you're looking forward to the most, let us know in the comments below. We've also got our PAX Australia survival guide if you're looking for tips on how to make the most of the event.
PAX Aus will be held at the Melbourne Convention and Exhibition Centre from 30 October to 1 November, 2015.
Single day passes and 3 day international passes are still available and can be purchased only through the PAX Aus website: www.paxaustralia.com.au/registration.