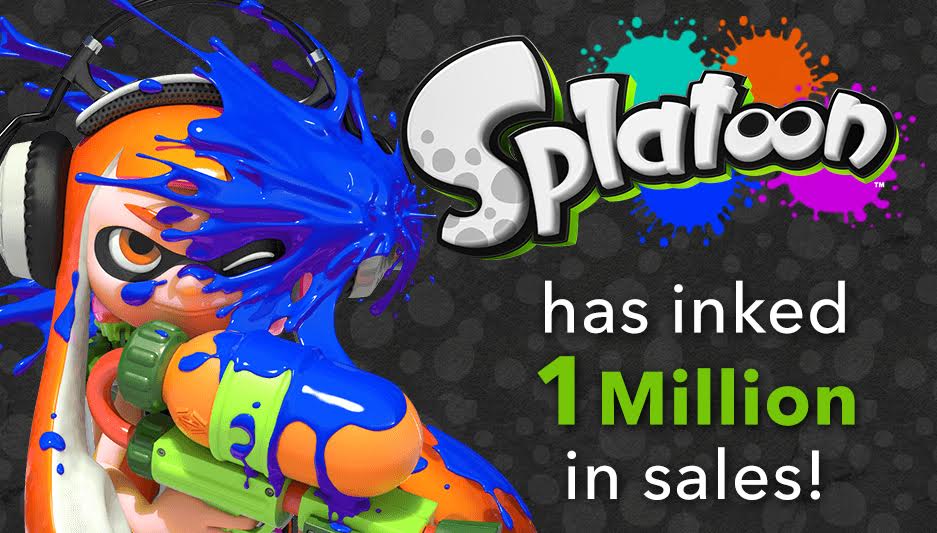 Melbourne, Australia, 24th June, 2015 – Nintendo has hauled up its nets, counted its catch and crossed another milestone. Physical and digital unit sales of Splatoon, the new squid-based game for Nintendo's Wii U home console, have crossed 1 million worldwide, according to Nintendo's internal figures. That figure includes more than 476,000 sold in the Americas, more than 368,000 units sold in Japan, more than 230,000 units sold in Europe and more than 20,000 sold in Australia and New Zealand.
"Since Splatoon launched across Australia and New Zealand on May 30, it has been great to see so many players competing in the ink battles", said Nintendo Australia's Managing Director Tom Enoki. "With the school holidays approaching, the retail Toy and Mid-year sales provide families a great opportunity to join the fun and enjoy Splatoon with the Wii U Splatoon Premium Pack and amiibo Splatoon Triple Pack."
Splatoon multiplayer pits teams of four online players against one another as they try to splatter a majority of the playing area with their team's colourful ink. Players can transform into squids and swim through pools of their own ink to move faster or maneuver up walls to access hard-to-reach areas.