Warhammer 40K fans will be happy to know a new deal has been signed to keep the video games coming.
Slitherine  and Games Workshop, have signed a deal to produce a strategy video game set in the popular Warhammer 40,000 universe.
The tabletop miniature war game produced by Games Workshop has seen previous video game iterations from former publisher THQ such as the 'Dawn of War' series. The Warhammer 40K video games in the past have taken the form of first-person shooters, real-time strategies and 3rd Person Action/Shooters.
In early 2012 the previously announced Warhammer 40k MMO – Dark Millennium was quietly cancelled, though (THQ owned) developer Vigil Games described it as a "redirection," moving the game towards a single player experience similar to Space Marine. 40k fans everywhere felt the loss however it is possible the cancellation was a result of the mediocre success of Warhammer: Age of Reckoning. An MMO set in Games Workshop's fantasy setting. With the bankruptcy of THQ, the fate of Dark Millennium is still unknown.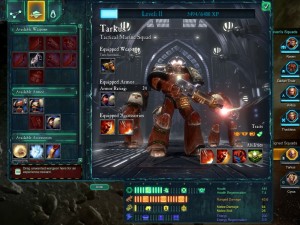 With the Dawn of War series being so successful it is likely this new addition to the significant Games Workshops inspired digital portfolio will be well recognised if the RTS route is chosen. The question is whether another 40k based RTS is what the community really wants, or whether developer Slitherine will play the safe game and choose to tread in the large footsteps of the recently fallen powerhouse THQ.
"This deal represents yet another testament to our continuous aim to reach new audiences, without losing sight of who we are and what we do best", said JD McNeil, Chairman of the Slitherine Group. "It's all about creating strategy games that are targeted to a particular audience and addressing a very specific need in the market. The Warhammer 40,000 setting is a perfect fit for the style of strategy games that we make and will be very popular with fantasy and science fiction fans alike. Joining forces with Games Workshop will allow us to bring an wonderfully deep and appropriate IP to the Turn Based Strategy genre".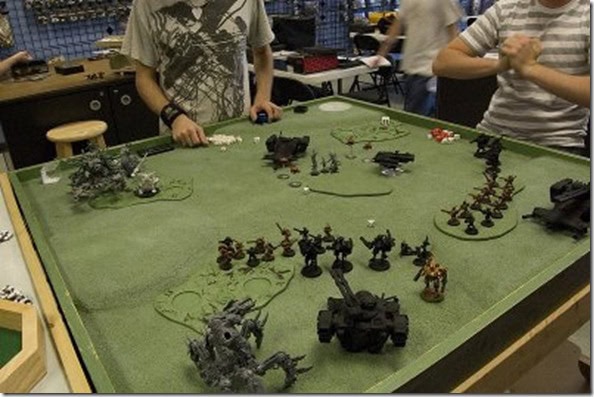 Details of the deal including the content and features of the game have not yet been announced, but development is already under way on multiple platforms, involving the best talents in design and development available to the Slitherine Group.
Jon Gillard, Head of Licensing at Games Workshop said: "Slitherine are clearly established and successful masters of their genre of games, and there are many fans of their work here at GW. It's a pleasure to work with such like-minded individuals who share our passion for strategy games of all types".
Slitherine have their own tabletop war game Field of Glory set in the Ancient and Medieval time periods of European and Middle Eastern History.
Since the fall of THQ what are you looking forward to  the next batch of Warhammer 40K games?