Legacy Interactive in conjunction with BBC Worldwide have announced their next release set to hit the social media website Facebook. Inspired by the most unlikely of muses, Jane Austen, this hidden object adventure game will take place after the marriage of the well known couple Elizabeth Bennet and Mr Darcy. Although the writings of Austen were penned over 200 years ago it looks as if her legacy will live on through Rogues & Romance.
Robert Nashak, BBC Worldwide Digital Entertainment & Games, claims:
"Social interaction is at the core of Austen's work and we felt that was a concept we could explore that had a natural synergy with Facebook."
It is an interesting point in which it will be even more intriguing to see if they can pull off this ambitious task. It shouldn't be taken lightly either, for Jane Austen is now arguably one of the most distinguished authors of all time. At least the project is sitting in good hands as CEO of Legacy Interactive, Ariella Lehrer says:
"We are determined to deliver an experience that passionate Austen fans will love, as well as gameplayers who know of Austen but have never read her novels."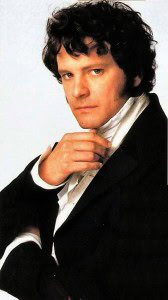 Described as a fun social game it will be set at the end of Pride and Prejudice. Elizabeth and Mr Darcy have escaped from the pages of Pride and Prejudice and the player must explore six of Austen's novels in order to convince them back.
"Players will be able to take their place in society leaving calling cards, attending and hosting receptions and pursuing courtships. Each player will have their own manor house and be able to indulge their penchant for fashion with a choice of Regency-era costumes."
It's certain that this is not what Austin would've had in mind when she wrote her classic novel but times change and we'll just have to wait and see if this new medium of storytelling will make it to high schools students 'playing' list. Stay tuned for the release of the beta this March.
Source: www.austengame.com