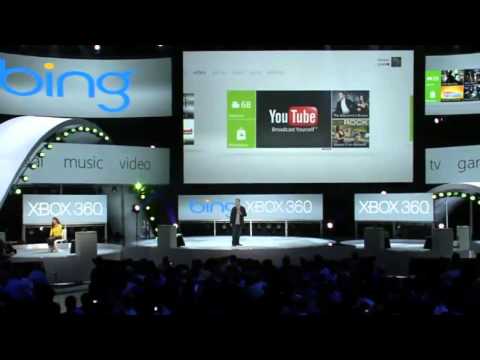 A new update is on its way from Microsoft for the Xbox 360. After some delays the new firmware will be rolling out in waves, the major changes will be taking advantage of the console's Internet connectivity features.
"The Future Of TV" aims to entertain by bringing you Movies, TV, Music and Sports along with your regular games. After a delayed start this month the Xbox Live network is adding new content from more than 40 partners, including; Facebook, YouTube, TMZ, VEVO, ESPN and ABC.
Microsoft has had to restructure the Xbox "Dashboard" interface to make the integration of the new features easily viewable. Trying to promote their new console as more than a gaming device, on the home screen categories "Games" now comes after, "Social," "TV" and "Video."
The Xbox 360 has been focusing on the use of Kinect as an easier way of navigating through their menu systems. Through physical gestures and voice commands, the Kinect is supposed to understand and help make navigating the Dashboard menus simple without a controller.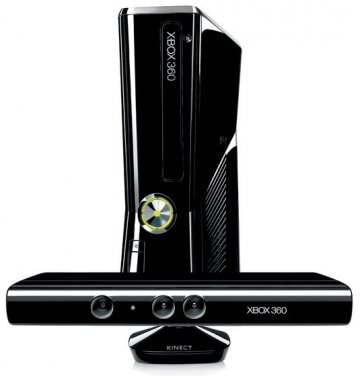 The gesture-control system launched in North America on November 4, 2010, with voice-command features limited to American English, British English, Mexican Spanish, and Japanese. The Kinect launched in Australia on November 18, 2010 without voice recognition capabilities. Voice recognition recently became for Australian English this month.
With the new updates, the Kinect software ties into Microsoft's search technology "Bing" to allow users to search their Xbox menus. At any screen, you can just say, "Bing" followed by whatever you're looking for – Film, Game or TV Show. Such as: "Immortals" or "Skyrim."
Bing is then supposed to provide relevant options regarding your command. Download "Dark Knight" or play "Skyrim," maybe stream the trailer for Dungeon Defenders.
All of this requires a stable Internet connection to function. Some of the premium services will require a membership through a monthly fee. Microsoft is currently changing the details on what will be available and for how much. Some channels will be free, but the majority will require a subscription or payment of some sort.
Also on the cards are applications available for Windows Smartphones that allow the consumer to control their Xbox 360 console.