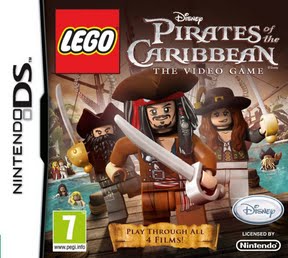 It initially sounds like a match made in heaven for Pirates of the Caribbean fans and Lego enthusiasts alike, but this video game doesn't quite execute the fun of previous Lego games. The player will smash their way through all four movies in an undeniably charming Lego world. The cut scenes are polished and the adorable Lego characters are as goofy as ever. Each character brings to the game its own personality such as the distinguishable drunken walk of Jack Sparrow. The movies have translated well to the game and in true Lego fashion a lighthearted approach to re-telling of the story has been done to perfection.
The game mechanics are nothing new here for a Lego game. Demolish everything in sight to collect studs and other collectables. Although it's repetitive throughout, it never gets old being a pirate and collecting lots of gold. What does get old and boring are the small mini games. Dueling was a real missed opportunity to make something intense and engaging, instead it is a painfully mundane task that I groaned at every time I was forced into it.
The quick time event involved spamming the B button for a bit and pressing three buttons that appear at random. If this was sped up to a manic pace it would of been more entertaining. The puzzles throughout the game such as rebuilding blocks are just as repetitive and present no challenge what so ever that got tiresome quickly.
To speak of the combat, there is little to say about it. The AI was terrible, ignoring the fact enemies had less lives than you it again presented no challenge and was far too easy to use your sword three or four times to toss them away. It was also disappointing to see no multiplayer co-op in a game that could of definitely used some variety.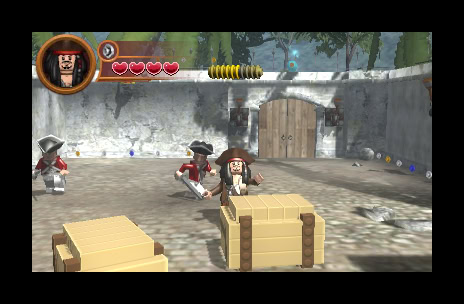 This game was played out on the 3DS and visually wise it works well on the device. For once I actually used the 3D feature as it wasn't overpowering or too much of a strain. Watching little Lego pirates run around looks fantastic during game play. At least the Lego franchise is moving forward in this aspect with much improved visuals. The soundtrack was nothing to complain about either, coming straight from the movies it added a nice authentic touch.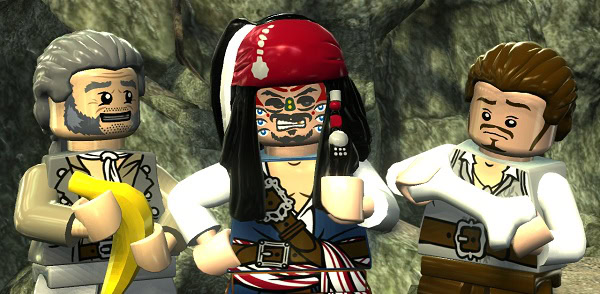 Overall it really depends on what you're looking for in a game. I felt a little cheated that the entire game takes only four to five hours to complete and is priced as a full game. The game assumes I'm going to go back and collect absolutely every stud, glass bottle or coin which just isn't going to happen. The replay value just isn't there. For fans of past Lego titles this may be a heavy let down as the difficulty just doesn't stack up to previous games. Fans of the movies however who are looking for a quick bit of easy fun in a game, this is one not to be missed.
Score: 6.5