Looking for guides on how to best optimise or build a class or concept in your D&D 5th Edition game?
There are all kinds of class guides out there for your next Dungeons and Dragons Character. Thanks to Enworld for starting this compilation.
Barbarian
Bard
Cleric
Druid
Fighter
Monk
Paladin
Ranger
Rogue
Sorcerer
Warlock
Wizard
Multiclass Guides
Homebrew
Dungeon Master Guides
Other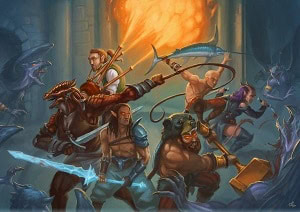 What is Your Favourite D&D Class?(Discuss)
Bard (29%, 57 Votes)
Barbarian (11%, 22 Votes)
Paladin (9%, 18 Votes)
Rogue (8%, 16 Votes)
Fighter (8%, 15 Votes)
Cleric (8%, 15 Votes)
Wizard (8%, 15 Votes)
Monk (6%, 12 Votes)
Ranger (5%, 9 Votes)
Warlock (5%, 9 Votes)
Sorcerer (3%, 6 Votes)
Druid (2%, 4 Votes)
Total Voters: 198

Loading ...
Most of the guides above are complied from Enword forums. Some were originally posted on the Wizards of the Coast forums and then transferred to other websites when WotC deactivated them.
We've posted them here in a hope to help out people looking to Character Optimise. You may even find some guides from us in the links above.