Dishonored 2 – Illustrate Your Way into the New Dark Horse Art Book
Arkane Studios' series has a unique a stylised quality to its art. From concept art to the in game renders themselves, Dishonored and Dishonored 2 create an aesthetic for their world that feels unlike any other.
Dark Horse is publishing a new book, The Art of Dishonored 2, set to feature hundreds of Arkane's exclusive pieces of concept art. If you're a massive fan of the series or an appreciator of lovely visuals it may be worth a look.
 The Art of Dishonored 2 will be available in stores on November 22, 2016 – just in time to complement your play through of Dishonored 2. You can preorder from your favourite retailer today!
Bethesda and Arkane Studios have also announced a competition for fans to get their artwork featured in The Art of Dishonored 2. Starting today, you can submit your Dishonored fan art for consideration using the #drawDishonored hashtag on your preferred social media channel.
We've seen so many amazing creations over the years showing your love for all things Dishonored. We can't wait to see what you come up with for the #drawDishonored Fan Art Contest.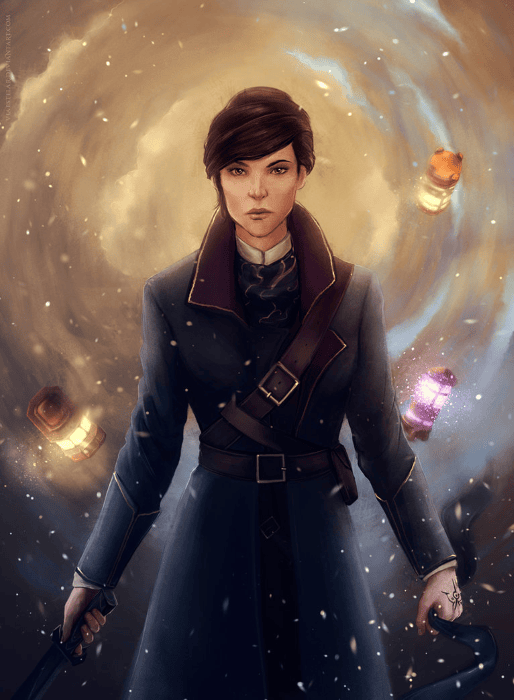 Entries can be made via: Facebook, Twitter, Tumblr, or Instagram by uploading your image along with the #drawDishonored hashtag. Just make sure your account
Entries will be considered until July 17, 2016. One grand-prize winner and four runner-ups will receive placement in The Art of Dishonored 2, along with an Arkane-signed copy of the art book.
For more information, go check out the Official Contest Rules.