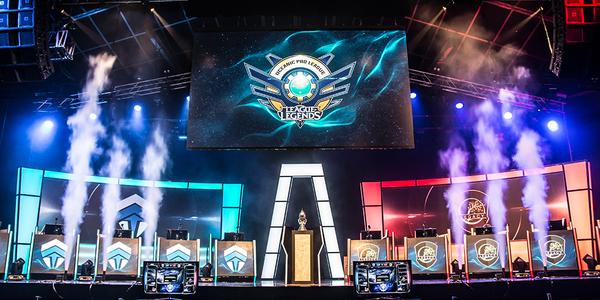 Riot Games Oceania has revealed changes to the League of Legends Oceanic Pro League (OPL) for 2016 including a new venue for the Grand Final.
The OPL, which will start on January 18, is shifting to a new best-of-three format (Bo3). To accommodate the move to Bo3, the league will now be broadcast three nights per week on Monday, Tuesday and Wednesday from 6pm (AEST)on the Riot Oceania channel for a total of ten weeks. You'll be able to watch the games with us here.
The Oceanic Challenger Series (OCS) and Oceanic Open Ladder (OOL), will once again feed into the OPL, however there will be some changes to the formatting, becoming round robins rather than tournaments.
"We've made some fundamental improvements to how our three leagues function and interconnect," commented Daniel Ringland, esports Manager, Riot Games Oceania.
"The new OPL structure provides the foundations to support the growth of our teams into strong clubs with passionate supporters, while the changes to the OCS and OOL create greater opportunities for the next generation of pro players, ensuring cleaner transition to top-level play and raising the skill ceiling of our leagues."
New Venue for the OPL Grand Final
The Courier-Mail Piazza in Brisbane has been chosen as the venue for the 2016 Grand Final. Slated for August 13, the final will feature a best-of-five match between the top two teams from Split 2 and the champion will qualify for the International Wildcard Qualifier for a crack at Worlds.
Last year the 2015 OPL Grand Final took place at Luna Park Sydney, which saw over 10,000 attendees. Viewing parties were also available in HOYTS cinemas across the country for those who couldn't make it to the live venue.
2015 Grand Final winners Chiefs eSports club are expected to return for a solid season after great play last year.
Ticket details for the Grand Final will be announced later this year so make sure you keep an eye out on Non-Fiction Gaming for updates
Check out the infographic below for a round-up of what the 2016 Season will look like in Oceania.
Are you looking forward to the Oceanic Pro League to get under way? Let us know in the comments below.