Snake can rock a variety of different styles and clothes in Metal Gear Solid V: The Phantom Pain, but one of the options sadly isn't Quiet's scantily clad attire.
Artist Anne Pogoda takes it upon herself to show us how Snake can pull off just about any look. Hideo Kojima said Quiet's outfit was created to sell more action figures, and, a Quiet set of clothes for Snake may boost up those Snake sales figures.
Pogoda's illustration titled "Big Quiet Boss" is just amazing piece in her gallery on the DarkTownArt website. You can also find more Pogoda work at Deviant Art.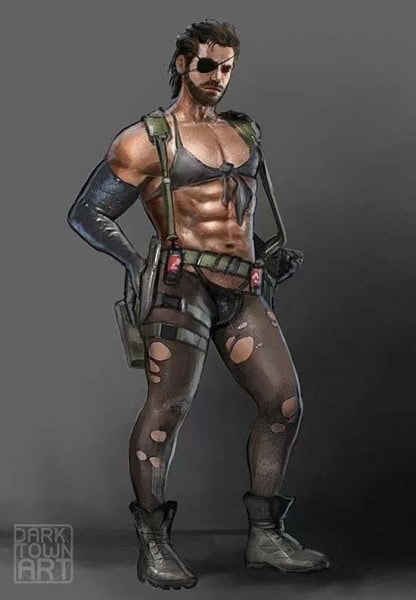 Quiet's outfit came under some controversy leading to the launch of MGSV, and though it hasn't fully shrugged off the accusations, Kojima did respond,
"There appears to be some misgivings concerning Quiet, but don't worry. She was created as an antithesis to the overexposed female characters of old fighting games. In the same way, she without words will be teased like this by those around her in the story. But when you understand the secret of her exposure, you will be ashamed of your remarks."
It's hardly the first Metal Gear Solid game to feature odd sexual moments. Some might remember Raiden from Metal Gear Solid 2 doing naked cartwheels, or Snake needing to identify a female guard based on their butt.
So if we can push forward to getting Snake into something a little more comfortable (or not) why shouldn't we?
What do you think of Snake's new look?
Source: Gameinformer