MELBOURNE, Australia, June 10, 2015 – Plantronics (NYSE: PLT), a pioneer in audio and wearable technology, and the creators of leading tournament headsets GameCom Commander and professional-class Supreme Commander, today introduced the RIG 500 Series – PC gaming headsets engineered specifically for the intensity of e-sports.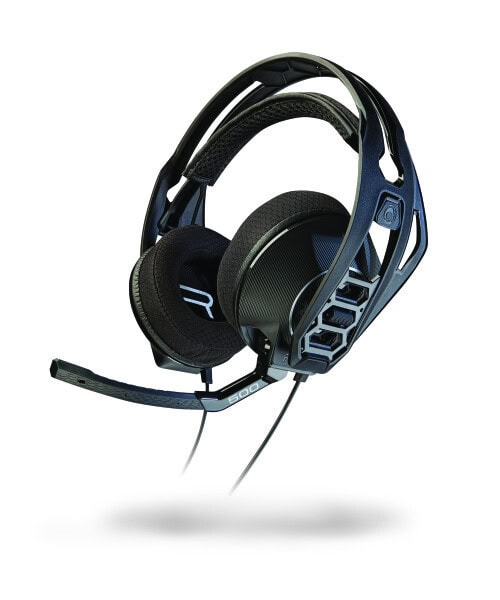 Uniquely constructed with interchangeable components, the RIG 500 family can be configured for precise fit, extraordinary comfort, peerless game audio in any environment, and personalised style. Endorsed by ESL, the world's largest e-sports company, the RIG 500 Series provides competitive gamers and aspiring professionals a flexible audio solution that adapts to their needs.
The 500 Series system includes components such as vented-air and sound-isolating ear cups, several colours of headbands, mobile stereo cables, a digital USB adapter with Dolby® 7.1 Surround Sound, and 24-bit audio support. RIG 500 Series headsets will be available worldwide beginning in August 2015.
"Plantronics worked closely with competitive gamers to develop the RIG 500 Series of PC gaming headsets, and like any precision equipment designed for competition, details matter," said Jack Reynolds, Director, Gaming Products, Plantronics. "The RIG 500 Series is a unique family of e-sports audio gear that can give an edge to pros and hopefuls through its ultra-light comfort and reliability, which is essential for long hours of dedicated practice, and our signature Plantronics audio, which is tuned especially for immersive gaming and clear communication."
RIG 500 was designed from the ground up for e-sports enthusiasts and competitors, with finely tuned components focused on flexibility and personalised choice. When designing the headset, engineers stripped the product to bare bones, judiciously constructing only components with specific audio performance and comfort goals in mind.
Beginning with an ultra-light, super-flexible and incredibly durable frame, Plantronics designers created a headset that fits the broadest range of gamers possible without unnecessary complexity or weight. With small, medium and large attach points for ear cups and a self-adjusting headband, 500 Series headsets provide exceptional comfort and fit. Two different sets of available ear cups round out the customisation: Vented for maximum breathability and heat dissipation, reducing listening fatigue and pressure, and Isolating for complete immersion, reducing background noise and enabling players to focus.
"We know e-sports, and from long experience, we know what it takes for competitive gamers to play their best," said Han Park, president at ESL America. "As a partner, Plantronics has demonstrated the ability and willingness to collaborate with the e-sports industry and players to create products that truly meet the unique – and demanding – needs of this group."
ESL relies on the quality and performance consistently delivered by Plantronics gaming headsets to bring an unforgettable e-sports experience to players and millions of fans worldwide. The premium RIG 500E is a complete e-sports audio solution, and prominently features the ESL logo as the company's visible endorsement of the headset. Additionally, materials included in the box give aspiring e-sports competitors everything they need to know to get started on their path to pro gaming glory.
Additional Features
Personalisation: RIG 500 Series customisation does not end with fit and the right ear cups for the right environment. Players will be able to personalise their RIG 500 Series headset with team colours, logos, patterns and finishes.
Audio engineered to win: All RIG 500 Series headsets feature 40mm drivers paired with low-frequency resonators for crisp highs and boosted bass. Flip-to-mute booms fitted with noise-canceling microphones provide exceptional voice communication. Gamers can choose the sound they want with editions offering analog stereo or USB Dolby 7.1 Surround Sound with support for 24-bit high-resolution media.
Device compatibility: For competitive players on any platform, the RIG 500 Series works with PC/Mac, console controllers, smartphones and tablets.
The RIG 500 Range
The RIG 500 Series will be available 3rd Quarter at Plantronics.com.au and major retailers in several editions:
RIG 500 – Stereo gaming headset with flip-to-mute mic boom – $59 USD (MSRP)
RIG 500HD – Surround sound USB gaming headset – $79 USD (MSRP)
RIG 500E – E-sports edition surround sound gaming headset with two sets of ear cups (vented and isolating), detachable boom mic, USB adapter and analog stereo cables – $149 USD (MSRP)
Plantronics Gaming will be at the Electronic Entertainment Expo (E3), Booth 4500 in the West Hall, from June 16-18 showcasing the new RIG 500 Series headsets.
About Plantronics
Plantronics is a global leader in audio communications for businesses and consumers. We have pioneered new trends in audio technology, creating innovative products that allow people to simply communicate. From unified communication to Bluetooth® headsets to gaming solutions, we deliver uncompromising quality, an ideal experience, and extraordinary service.
Plantronics is used by every company in the Fortune 100™, as well as 911 dispatch, air traffic control and various mission critical applications for those on the frontline. For more information, please visit www.plantronics.com
About Electronic Sports League (ESL)
Electronic Sports League and the company behind it, Turtle Entertainment, is the leading gaming company in the field of competitive gaming and electronic sports. Founded in the year 2000 the company is currently offering eSports competitions in more than 46 countries including Brazil and China.
Core of Turtle's services is its online portal called Electronic Sports League (ESL) which became a highly popular destination site for competitive computer gamers around the world. The portal reaches up to ten million visits a month (IVW) generated by more than 4 million registered users.
Turtle Entertainment offers its competitions worldwide using these specific brands: Electronic Sports League (ESL), ESL Pro Series, Intel Extreme Masters, ESL Major Series, ESL TV, Consoles Sports League. Turtle Entertainment broadcasts ESL events via ESL TV, ESL's web-TV service, since 2007.
Over 115 employees work at the company's headquarters, located in Cologne, Germany. Turtle Entertainment owns the majority of the Chinese eSports league PGL (Pro Gamer League) since 2007 and is locally active with subsidiaries or franchises in over 17 countries. Further information is available at www.turtle-entertainment.com.