If You're Spending Hours at Your Desk Slaying Enemies, You Need Every Advantage You Can Get. Here Are 5 Ways to Make Your Life Easier
After years of playing a whole variety of games on PC, I've experienced life with and without these accessories. Each of them has made my ability to play better and made my gaming simply more enjoyable. If you're just beginning or wanting to dedicate more time to being a better PC gamer, read on!
1. Padded Arm Rests
It may sound stupid or obvious but something as basic as having cushioned arm rests on your office chair makes a huge difference. No matter what genre you prefer to play, holding your arms up is going to get painful and take focus from the game.
Especially in marathon events, you'll need some comfort to ensure you can keep the kill streaks going without day-after elbows.
The one pictured above is a Dxracer and they don't come cheap, ranging from $150-$459 USD, so you'll have to find the balance between your back and your wallet.
2. Wired Mouse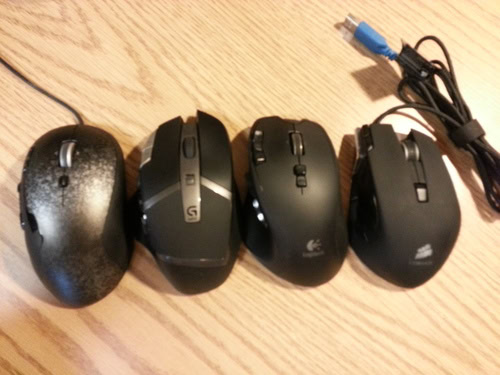 Wireless mouses (apparently that's a thing) are neat and ideal for portability. They do, however, come with their own set of difficulties. For avid gamers, these challenges generally outweigh the positives because of their implications.
Potential connection issues and necessary batteries can have huge impacts mid-game. Nothing's worse than getting involved in a long, drawn-out game of League of Legends and having your mouse die or have a disconnection at a climactic moment.
I've switched back to a wired mouse after these events ruined several of my matches. In fact, I now use the Razer Ouroborous – a mouse that can be used either with or without being connected. I've never unplugged it once.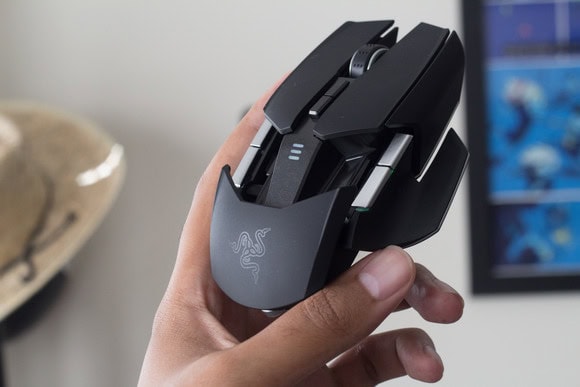 3. Backlit Keyboard
Games such as DOTA 2 require you to keep your fingers on specific buttons, almost like playing piano. Ever tried finding these keys quickly in the dark? It's not easy. Being able to reset your hands after grabbing a drink or fixing a minor problem is a huge advantage in this fast-paced environment.
You don't even need to break the bank and splurge for something ridiculous. Though there is something to be said for the customisation of the Razer Blackwidow Chroma, more basic keyboards perform in this function much the same.
Even outside of gaming, backlit keyboards are awesome for general typing (hello, essay writing the night before).
4. Computer Glasses
A weird little purchase I made a couple of years back was a pair of computer glasses from Gunnar Optiks. The difference these have made to my late night gaming sessions is extraordinary. As best I understand it, these glasses' yellow lenses filter out blue light from the computer image, making looking at the screen less taxing on your eyes.
Ordinarily, I would have to turn a lamp on after a while of gaming in the dark and deal with the glare. With Gunnars, I can actually game for any length of time without feeling the negative effects on my eyes. No headaches plaguing you to go to bed and you can keep pwning for hours.
Since then, Gunnar have released a line of gaming-specific glasses. Now you can customise your eye wear with decorations from your favourite games.
5. A Second Monitor
Many of the gamers I know have already got one of these but it's worth noting how much it helps. With full screen games, a second monitor lets you watch TV and do a whole host of things while waiting for a game.
The amount of times I've seen my team mates get themselves killed because they alt+tabbed and couldn't see. By being able to see Facebook or anything on my second monitor, I can easily assess and deal with anything that's happening without sacrificing my gameplay.
These are five things I've found have made my life so much easier when trying to improve my PC gaming ability. What tools of the trade are your favourite?