This isn't someone adding a dragon mount, a Game of Thrones themed weapons pack or unique looking house with lots of mannequins. What Skywind is, is so much more. It's Morrowind. And it looks great.
Skywind is a remake of The Elder Scrolls III: Morrowind in the Skyrim game engine. It is a large mod that really plays like an entirely new game. As such it is a very large download at about 3.5GB. It has several plugins (a master file and patch) and all the graphics and sounds to make up the world of Morrowind.
Skywind is still in its Alpha stages, meaning you can move around the world, interact with a few things, but the full content of questing, gameplay and many other various elements are not part of the game yet. These Alpha releases are more for getting people interested, inspired and up-to-date with development so they can help with the project.
Part of the improvements from this process are the Morrowind locations getting updated graphics and textures as can be seen in early screenshots. Voice actors are even being recruited to record the huge amounts of dialogue, in the original Morrowind only the greetings and goodbyes were voiced.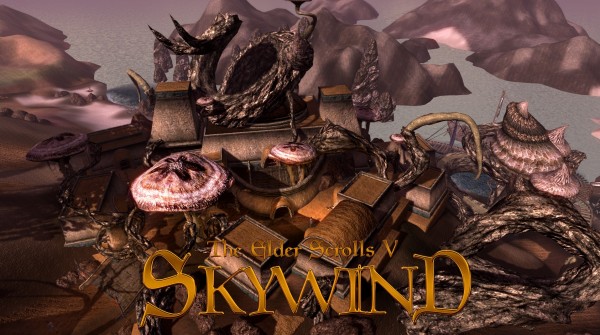 Morrowind was a big hit on the PC in 2002 and was even ported over to the original Xbox. The massive freedom the game offered at its time was liberating and daunting at the same time. It remains a franchise favourite among many fans including myself due to its detailed environments and memorable characters.
The team behind this massive modding project have previously brought Morrowind into the Oblivion engine over a painstaking 4 years. With their experience and dedication it looks like we'll eventually get a chance to revisit Balmora and Vivec before we know it.
The team promises that once you can finish the main quest line with much of the game elements in use, they will update the status of Skywind to Beta. Until then the Alpha is downloadable here. You must own and install both Skyrim and Morrowind (Plus Tribunal and Bloodmoon expansions) to be able to run the Alpha of Skywind.
You can buy Morrowind Game of the Year Edition for about $20-30 on Amazon.com or by direct download from STEAM.