First Crash now Spyro The Dragon?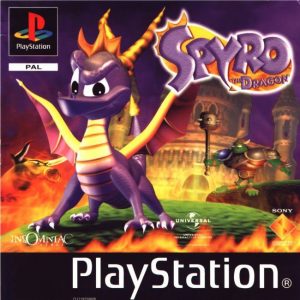 Activision has teased remasters from its library of IP as part of a Form 10K filed with the United States Securities and Exchange Commission.
"We expect to release World of Warcraft: Battle for Azeroth and our latest Call of Duty game in the second half of 2018,"
"In addition, we expect to deliver… releases of remastered versions of titles from our library of IP,"
The publisher goes on in the document, referencing DLC and new mobile titles.
While the document doesn't detail just what IP was being remastered, fans of Activision's titles are hoping for a revival of the Spyro franchise… hopefully, with less Skylanders.
The first Spyro the Dragon came out back in 1998, making next year the game's 20th anniversary – very convenient. Since the original first came out in September (in the US and Japan at least), we expect to see any remaster arrive in the same month: September 2018.
This was backed up by a recent Kotaku report that claims the game will be released in September 2018, following a March 2018 reveal.
Alternatively, one of Activision's most successful titles of 2017 — at least in Australia — was a remastered bundle in the form of Crash Bandicoot N. Sane Trilogy. Maybe other platforms will see that release this year? It's certainly been rumoured for long enough.
What Activision IP would you like to see remastered and why?