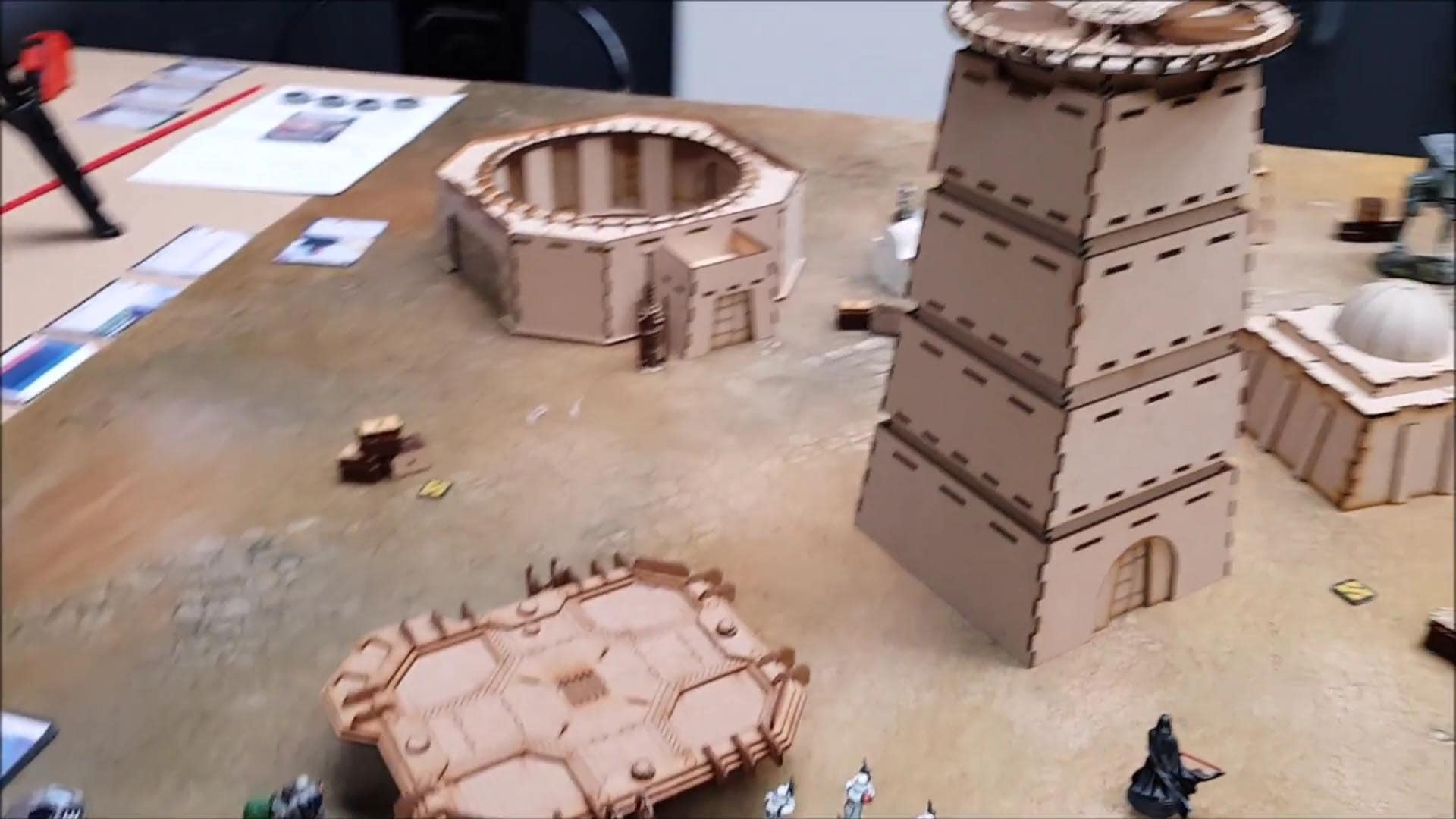 Star Wars TableTop Gaming brings us their very first Battle Report in their third episode. Quite the feat considering the game isn't even out yet!
For those of you that aren't familiar with tabletop wargaming, a Battle Report is essentially a video documentary of the battle. As the only rules we know of Star Wars Legion are those we have seen in demo games played at conventions, the boys at SWTTG take a few liberties and proxy components where required.
If you love Star Wars. And Games. Check this out. Star Wars Legion will be the first tabletop wargame that many people get into, simply through their love of the Star Wars IP.
SWTTG will be there to guide you through your every wargaming step. The painting, the terrain, the gaming. Welcome to a new world of gaming and hobby potential!
Enjoy the vid!
In Star Wars Tabletop Gaming's third episode Rhett and I play our very first game of Star Wars Legion. We use a combination of Star Wars Armada tokens and proxy components.
Check out Star Wars Tabletop Gaming's Facebook Page to print your own. The miniatures are from Imperial Assault. The rules we picked up from watching the various demos available and through discussion with the guys who were on the ground at GenCon for the release.
The game was a roaring success. Legion is a lot of fun and wonderfully simple to play. Can't wait to expand our forces and get another game in soon!