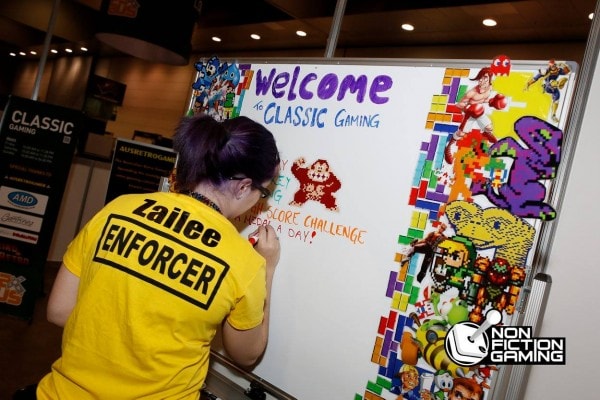 PAX Australia – Australia's largest video game and tabletop gaming festival – is returning in 2016 to the Melbourne Convention and Exhibition Centre from November 4-6.
The change in date means PAX Aus will no longer take place on the weekend leading up to the Melbourne Cup.
Badges are on sale now at www.paxaustralia.com.au/registration, and will be available at a special Christmas discount price up until midnight on December 24. Three-day badges are usually the first to sell out, so registering now means you can lock it in.
"2015 was an award-winning year for PAX Australia – with sell-out crowds and top content across all gaming spectrums," said Robert Khoo of Penny Arcade. "2016 is shaping up to be bigger, bolder and the best year yet for PAX – so get in early with badges before they sell out."
Non-Fiction Gaming had a massive weekend at PAX Aus this year. You can catch up on our Day 1 and Day 2 wrap ups in case you missed them. On our Facebook Page you can see hundreds of photos of our PAX experience.
Featuring a show packed with exhibitors, freeplay gaming spaces, industry and community panels, live concerts, international speakers, and exclusive reveals, PAX Aus caters to gamers of all types and abilities, so whether you're a novice or a seasoned pro, it truly is the highlight of any gamer's year.
If you're interested in becoming an Enforcer at PAX Aus 2016 you should read Hypen's account on why you should work for free at PAX.
We'll continue with updates throughout the new year and you can follow PAX Australia updates via official Twitter and Facebook. If there's something you'd like to hear more about, let us know in the comments.