A developer from Bioware has unveiled that the latest iteration in the critically acclaimed Mass Effect saga is slated to obtain new info in Winter 2015. (Assuming the Northern Hemisphere Winter)
Revealed at E3 2014, news of Mass Effect: Andromeda remains sparse but it has been leaked that core aspects of the game such as it featuring a third-person experience look set to stay the same.
Mass Effect producer, Michael Gamble was recently asked if there was any new information on Andromeda, who quickly passed it across to BioWare Studio Director Yanick Roy to answer.
"In honour of "Ask a stupid question day". Any chance of some Mass Effect Andromeda news?" one fan tweeted, before Gamble replied: "I'll have to wait until "give a stupid answer day" to reply."
The reply, as usual with unreleased games, was vague, although it did seem to suggest that N7 day in November would be the setting for a further update.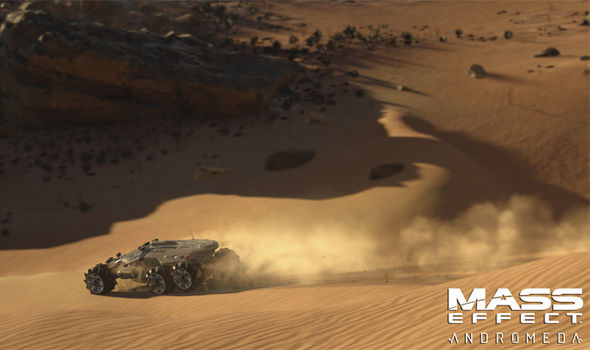 "Like squirrels do with nuts, we're hoarding them for winter. Is that stupid enough, Mike?," Roy replied.
For those who don't know, Mass Effect saw gamers take Commander Shepherd's fight in resisting The Reaper invasion of the galaxy, in order to quell the Reapers.