Big Ant Studios Has Released Their Official Trailer for Don Bradman Cricket 14.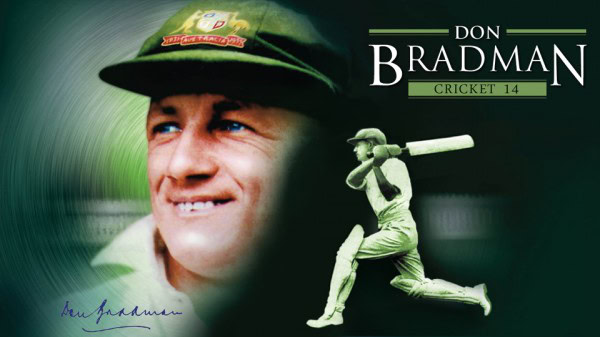 Tru Blue Entertainment and Big Ant Studios have yet to set a release date for the game titled after an Aussie icon.
Don Bradman Cricket 14 includes a number of game modes and features:
Career Mode, allows you to take control of an aspiring young cricketer and take him through the ranks to International glory.
 The Cricket Academy, allows for unparalleled customisation of your Cricket experience, creating Teams, players, Tours, Competitions, Match Types and even Umpires.
 More than 4000 Community created Players and teams ready to download and use in-game.
An online Save system that lets you continue your match whenever you want with online opponents.
Practice Nets, Hone your skills to perfection before taking to the field.
Dynamic time of day, Weather System and Pitch Degradation that are based on real world data with effects occurring in real-time throughout a days' play.
Sebastian Giompaolo, Managing Director of Home Entertainment Suppliers (HES) commented on Don Bradman Cricket 14,
"Big Ant Studios have been working hard on this title for four years and we at HES are really excited with what they have been able to achieve. It is far superior to any cricket game in the market."
Don Bradman Cricket 14 is set to release on Playstation 3, Xbox 360 and Windows PC.