Call Of Duty may have brought competitive military shooters to gaming, but Paradox Interactive's War Of The Roses could inject some refreshing sword fighting combat into the competitive third-person genre. And beginning next Friday PC gamers can watch the game in action as several industry veterans play the first U.S. tournament of the game.
The tournament will feature 20 competitors. Some of the players will involve Paradox's developers and designers, along with other industry vets, such as broadcasters SeaNanners, TotalBiscuit, Angry Joe and many more.
The Tournament will be streamed live by TwitchTV, who's staff members will also take part in the tournament. Commentating will be provided by War of the Roses producer Gordon Van Dyke and Gaming veteran Alex "Goldenboy" Mendez.
The game is set in 15th century England during the War of the Roses. The dynastic civil war involved two of the most powerful houses, the house of Lancaster and the house of York, fighting over the English throne. Combat involves crossbows, archery and brutal melee fitting to the time. Knocking an enemy to the ground doesn't lead to an instant kill. Often times you will need to finish off an enemy by finishing him with your sword or a number of knives and sharp objects to put him to rest.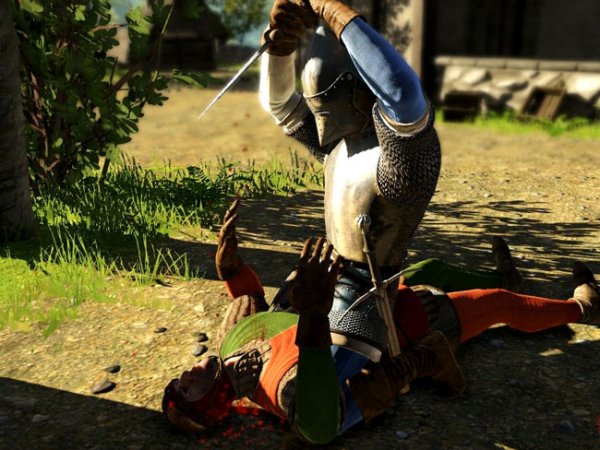 Multiplayer can host upwards of 64 players taking place in small villages or open fields. You'll be able to upgrade your individual warrior through a leveling and progression system from a mere peasant to a fully armored warrior. You'll have the option of choosing from up to seven classes that range from crossbowmen to full plated knights with massive two-handed great swords.
Weapons can be customized to what kind of edge you want to have, the metal that's used to make it and even what kind of fighting style you'll use. You can either take the swift and fast German style or the slower, but harder hitting English style of fighting at your disposal. Mounted combat will also be available, but there hasn't been more info on the subject at this time.
[digitalspy.co.uk]
There is also a single player campaign that accurately accounts the wars battles.
The game will make its debut in the third quarter of this year, Paradox is already offering a sign-ups to start beta testing at the War of the Roses official website. And remember to tune into Paradox's TwitchTV.com channel at 4 p.m. PST (not sure what that will mean for everyone else) on July 27 for the violent and action packed tournament.
Enjoy the Game Developers Conference gameplay trailer below for a small taste of the brutal medieval combat.
If you are keen to get in on the action, sign up for the War of the Roses Beta here. Senior Stiv doesn't mind getting his hands dirty with a bit of combat, follow him on Twitter here.
Sources:
www.paradoxplaza.com
MrLowelife's YouTube channel
games.softpedia.com