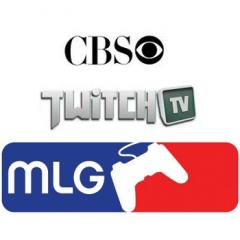 CBS Interactive has partnered with TwitchTV and Major League Gaming (MLG) to sell advertising, sponsorship and promotions alongside gaming property GameSpotAU.
On Tuesday, CBSi announced their expansion into eSports with these exclusive live gaming video and league partnerships.
As part of its deal with MLG, CBS Interactive will be the exclusive online broadcaster for the league's Pro Circuit competitions.
Partnership with TwitchTV: CBS Interactive has signed an exclusive partnership with TwitchTV, the world's leading video game broadcasting network. Each month, TwitchTV attracts 16 million people from all over the world who tune in to watch other players, commentators and live gaming competitions and events. CBSi Games, which now has a total reach of 25 million users watching almost 50 million hours of live gaming video per month, will exclusively sell advertising, promotions and sponsorships for this community.
Partnership with Major League Gaming (MLG): The world's most prominent eSports league, Major League Gaming (MLG), has signed a partnership with CBS Interactive to be the exclusive online broadcaster of their Pro Circuit competitions, as well as for advertising representation. MLG is the world's largest competitive video game league with more than 15 million hours of live video served to fans during the 2011 Pro Circuit season, nearly 2,500 hours of live gaming competition scheduled in 2012 and thousands of the world's best players competing at MLG events annually.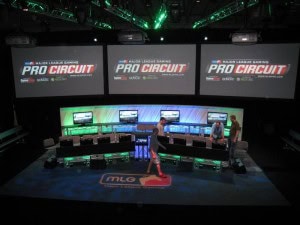 Jim Lanzone, President of CBS Interactive stated: "The eSports scene is one of the hottest trends in video, and is rapidly attracting the core 18-34 male demographic in greater numbers than any other medium or category."
The competitive gaming scene, commonly referred to as eSports is rapidly expanding as players and fans become actively engaged with the content provided. In 2011 the MLG Pro Circuit had its most popular year since its founding in 2002. Viewers from 175 countries tuned in to watch the MLG National Championships last November.
CBS Interactive is a top 10 global Web property and in the top five in the U.S. in terms of unique viewers. Some of its brands include CNET, CBS.com, CBSNews.com, CBSSports.com, GameSpot, TV.com and Last.fm.
For more eSports, take a look at Inner's guide to the competitive StarCraft II scene.