From RPGs and MMOs to slot games and racing games, some of the world's favorite video games will be available on mobile platforms in 2020.
That means you can, at last, enjoy the thrill of playing them anywhere at any time. Here are five fantastic mobile games you are sure to want to watch out for.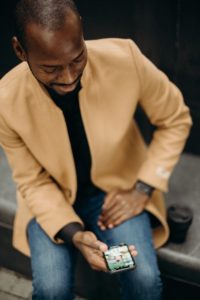 Dauntless
Initially launched for Microsoft Windows in 2018, followed by a multi-platform release in 2019, the top-rated Dauntless fantasy game is making its way onto mobile platforms in 2020. The touchscreen version is sure to be just as good as its predecessors.  
Dauntless is set in a world that has been torn apart by a cataclysmic event that released monsters known as Behemoths. These nasty creatures prey on the Earth's surviving human population. So, it is your mission to defeat them.  
Playing as a Slayer in this third-person action game, you can use combo attacks, and collect loot to upgrade your weapons and equipment. You can play Dauntless as a single player or cooperatively with up to four players. 
Brazil 
Bomba
Get ready for Mardi Gras by playing the exciting carnivalesque mobile slot game Brazil Bomba, which launches at Casumo live casino on 20th February. Form clusters with six or more matching symbols to win. And if 48 samba drums fill the screen, you can win even more.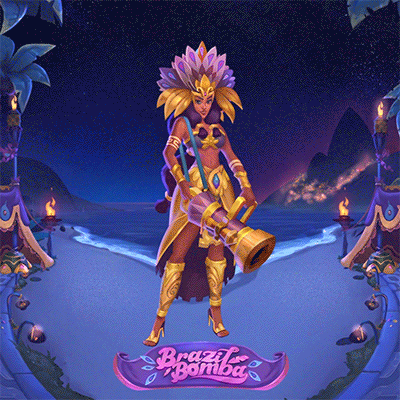 Brazil Bomba contains up to 20 Free Spins that are triggered by three or more Scatters on the same spin. Watch out for the bombs, though. They can appear on reels 2, 3, 4, and 5, and they will blow up anything that stands in their path.  
This Rio De Janeiro carnival-inspired game is beautifully designed with colourful cartoon-style graphics that will make you feel as though you have been temporarily transported to a Brazilian fiesta. 
EVE Echoes
Based on the signature gameplay of the massively multiplayer online game EVE Online, you can now enjoy playing EVE on mobile devices. In EVE Echoes, you can create your path to glory inside a vast space sandbox environment, as you forge alliances with other players to shape the game's universe.
Its players will create the whole history of EVE Echoes. You can fly more than 1,000 spaceships, engage in interstellar combat, make trades, get involved with industrial manufacturing, resource harvesting, and perform loads of other activities throughout more than 8,000 solar systems.
EVE Echoes is currently available in Beta form, but the full version of this incredibly exciting and epic game can be played later in 2020. 
Forza Street
The mobile version of the popular Microsoft racing game will finally be available to play in 2020. You will race to collect legendary cars, from retro supercars to modern sportscars, throughout a series of thrill-seeking, neon-lit streets.
Forza Street is ideal for playing anywhere and anytime. If you have a few minutes to spare, you can relieve your boredom by playing a quick one-minute race, or if you have more time on your hands, you can become completely immersed in an almost endless story that has multiple paths to victory.
The streamlined controls help you to time your gas, brake, and boost your way to a win. With superb graphics and great gameplay, your adrenaline is sure to be pumping. Mobile racing games don't come much better than Forza Street. 
Final Fantasy Crystal Chronicles
Can you believe it was way back in 1987 when the first Final Fantasy game was launched? Since then, the franchise has continued to be one of the most popular role-playing game series of all time.
Final Fantasy Crystal Chronicles first came out in 2003. A remastered version is now on its way to mobile platforms in 2020. You will be able to take control of adventurers who are scavenging the world in search of rare trees that produce myrrh, which is used to fuel the crystals that protect the world's settlements from the evil Miasma.
You can choose avatar characters from one of four races. Each race has particular strengths. For instance, the nomadic Selkies have special abilities, and the human-like Clavats have high-defence magical properties.
This game is definitely one to watch out for in 2020.